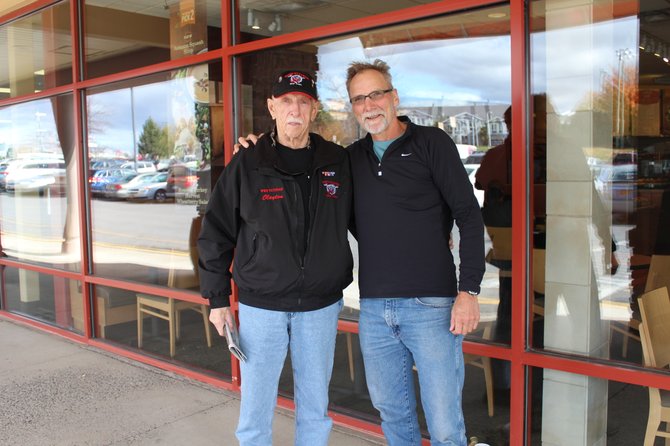 continued — Kaifetz immediately began to work behind the scenes to put things right and have his medal re-issued, but the military will not replace a Silver Star. It's only issued once.
At the World War II Monument, Kaifietz called Wray out in front of the group of veterans. He read from his Silver Star citation, and explained why Wray wasn't wearing his Silver Star. He then presented him with a medallion of recognition with a silver star on it to replace his Silver Star, and a pin for his hat.
Rob said that when his father returned at 11 p.m., after getting up at 4:30 a.m., he was still "jacked" by the presentation, and by the whole day in Washington.
"How can you go to sleep," said Clayton, remembering the night he returned. "It was a wonderful experience. It was the most perfect day I've ever had with the military."
He was quick to add, though, that he was up for 7:30 mass the next morning.
Wray will soon be returning to his home in Arizona, despising the cold of the North Country winter. With him he will bring the memories of that special day, as well as the long overdue appreciation of a grateful nation, which is what Honor Flight is all about.
Vote on this Story by clicking on the Icon