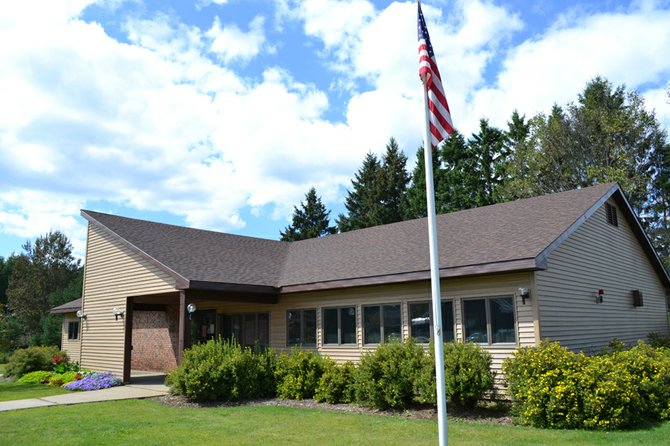 continued — The Hamlets 3 proposals for Indian Lake and Blue Mountain Lake included a "destination hotel" accommodating at least 100 rooms to be built across Route 28N/30 from the Adirondack Museum on property currently owned by the Museum.
In Indian Lake, the proposal calls for developing the intersection of Routes 30 and 28 by extending a road north through the intersection up to Bennett Road at Adirondack Lake. The thought is to have a public beach and park at the terminus on Adirondack Lake, while it is thought that the new road north would invite more residential and business development in the town.
At the end of this first planning session, each of the groups were directed to forward their notes which would be central to the next meeting's activities as the planning process for 2014 continues.
Other business discussed during the planning meeting surrounded a recommendation by Sally Stanton, chairwoman of the Planning Committee, that there be representatives of the committee in attendance at all Town Board meetings and that the Town Board be kept informed of committee goals and endeavors. She also recommended spurring involvement of the Town Board in helping to achieve the goals of the committee as possible.

In addition, Stanton updated the attendees on an expansion of Winter Fest to include SnoCade — a week of Snowmobile related activities scheduled to be held Feb. 14-23, 2014. The activities would include snowmobile time trials, guided rides, poker runs, fireworks, family-oriented activities, a star gaze, a circus, parade and more. SnoCade will build on Winter Fest and share the objective of building more sustainable winter visitation and business for the local economy.
The planning process for 2014 will continue in the next meeting of the Indian Lake Planning Committee. The November meeting will be held at 6:30 p.m. in the Indian Lake Central School Library on Nov. 20. All members of the community are invited to attend and participate.
Vote on this Story by clicking on the Icon