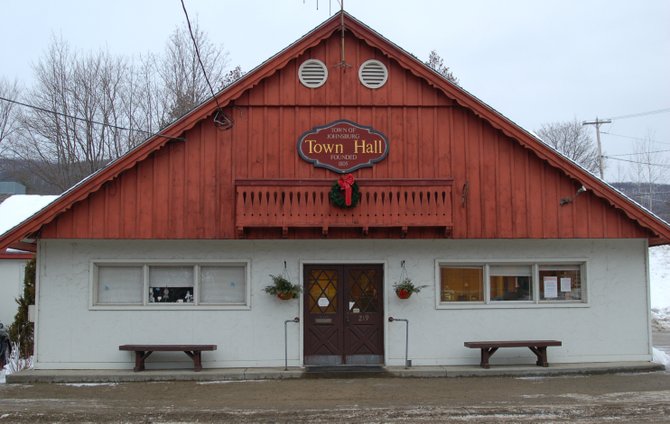 continued — "There have been accidents up there constantly," Vanselow said. "When you come from the south, and you're approaching the turn onto Peaceful Valley Road to Gore Mountain, in the wintertime if there is any ice or snow on that road, people get to that intersection and slide right across into the snowbank. That happens routinely. People have been killed on that road."
With a lot of local support for reducing the speed along The Bypass, Vanselow said he's not giving up.
"We're appealing that through Sen. Betty Little's office and see what kind of political power we can bear on this and get the DOT to act in a reasonable manner," Vanselow said. "It's just amazing that the DOT is basically non-responsive."
The speed limit reduction request for the Main Street business district in North Creek — from 30 mph to 25 mph — was made more than two years ago, and it was rejected by the DOT.
"What they do is push it off on the Sheriff's Department or the State Police and say, 'This is an enforcement issue, so we'll contact them and let them know,'" Vanselow said. "How difficult is it to put up a few signs and lower the speed limit when a community wants to do this? It's just ridiculous."
In 2012, Warren County placed electronic speed radar signs on Main Street, one near the Route 28N intersection to the south and one near the train station and Copperfield Inn to the north. But those are not signs reducing the speed limit to 25 mph. The supervisor also noted that the speed limit on Main Street near the North Creek firehouse is 40 mph.
Vanselow said there is also a problem with people speeding on the Harrington Road in Wevertown, which is the location of a popular swimming hole on Mill Creek known as the Black Hole. The supervisor said he expects to file a speed-limit request to the DOT for that road as well.
Vote on this Story by clicking on the Icon