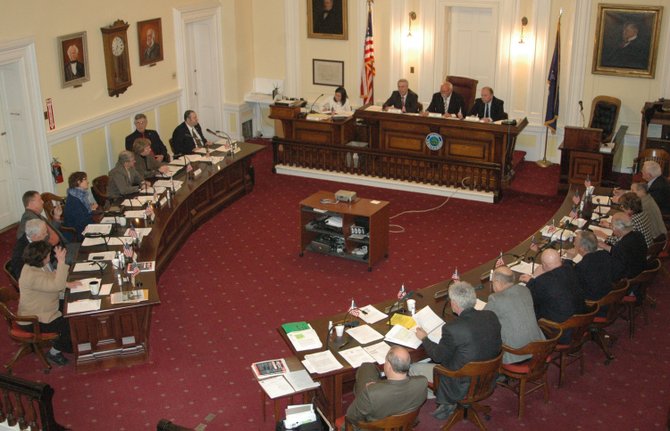 continued — The Hamilton County Board of Supervisors Thursday, Nov. 7 are expected to vote on hiring the ROOST to manage its tourism marketing program. A resolution to accept ROOST's RFP for the job is on the agenda for the Nov. 7 board meeting, and acting Hamilton County economic development/tourism director Bill Osborne is expected to introduce ROOST Executive Director Jim McKenna to the board before the vote.
According to the resolution, Hamilton County received and opened four RFPs for the tourism marketing contract and members of the Tourism Committee reviewed them at their Oct. 29 meeting.
"The Board of Supervisors has narrowed the field determining that the ROOST proposal offers the greatest benefit to Hamilton County," the resolution states.
The contract is for an amount not to exceed $250,000, which includes $25,000 in administrative costs. The contract would be for one year, starting Jan. 1, 2014.
Osborne has returned to the job temporarily after Ann Melious left the position earlier in the year and moved out of the area. Osborne had retired in January 2011 and was succeeded by Melious, a former Lake Placid resident who had previously been the executive director of the Adirondack Regional Tourism Council.
Tax sale help passed
The board also passed a resolution allowing the county to seek out bids for helping to prepare the 2009, 2010 and 2011 tax sales.
"We have been trying to do this to take some of the workload off of our attorney and the county clerk's office," Moriah Supervisor Tom Scozzafava said. "It has been seven years since we have had one and the purpose is to get these properties back on the tax rolls."
IRS payments
The board voted to pay an $82,680.25 fee to the Internal Revenue Service (IRS) based on a decision that certain individuals who contracted with the county as independent contractors and in different capacities were employees of the county and should have been subject to withholdings of Social Security and Medicare.
Vote on this Story by clicking on the Icon