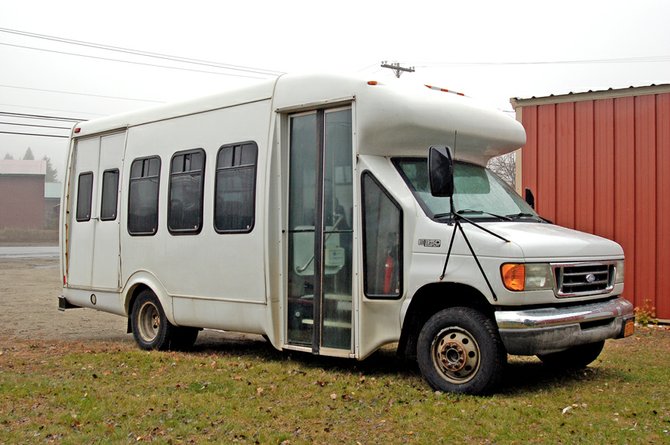 continued — The second bus, a 2004 Ford, will arrive later in the year. But on Thursday, Nov. 14, North Creek Business Alliance officials will be unveiling its first bus with some fanfare, including a visit by town, county and state politicians.
"Now we're going to have two vehicles that are going to be available here on a year-round basis," Beaudin said. "We own and operate them, and they'll be available for many things."
Beaudin envisions one of the buses being used as a mobile information booth.
"The second bus will have a question mark on it and a big display on the bus somewhere," Beaudin said. "People will be able to get on there and receive information. We're working on a video for the inside. And we can take this bus to any event as far as Lake George or Brant Lake. And we'll have a North Creek area information booth on wheels."
With ownership comes the opportunity to serve more people. For example, the North Creek Business Alliance will expand its ski shuttle service this year by at least 300 beds, now making loops to The Summit at Gore townhouses and vacation rentals in addition to other lodging facilities.
They'll also be able to tap into the mountain bike market in the warmer months, placing bike racks on the buses and transporting trail cycling enthusiasts to Gore Mountain and the new mountain bike trails at the Ski Bowl Park.
"It's really important to note that the Business Alliance's purpose was to get together, as a business community, to see how we could not just exist in a very bad economic climate four years ago, but how we could survive and thrive," Bowers said.
And they've done that. Other ski towns, such as Lake Placid and Wilmington, have long-established shuttle bus systems for skiers. It's a service many skiers expect in resort towns, and once a shuttle is established, it really needs to stay in place to meet those expectations, according to Bowers.
Vote on this Story by clicking on the Icon