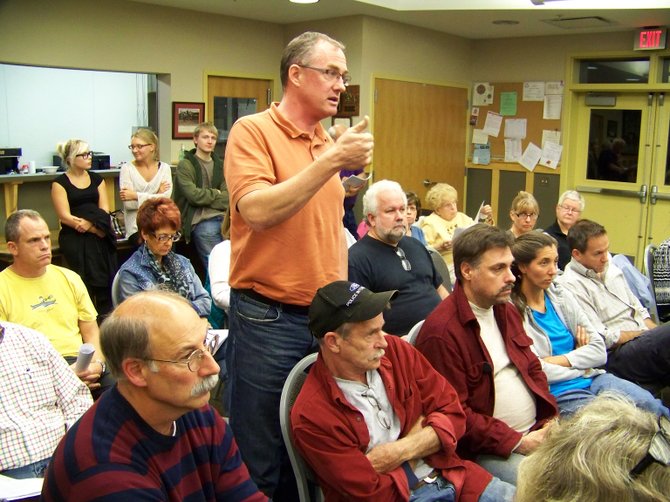 LAKE GEORGE — In response to objections aired at a public hearing last month, a new proposal for a Business Improvement District has been drafted and is headed for a public hearing.
The village board endorsed the revised plan Monday Nov. 4 after hearing a presentation from the BID committee chairman Rob Gregor.
A public hearing on the new concept is scheduled for 7 p.m. Wednesday Dec. 4 at the Lake George firehouse on Ottawa St.
The new proposal calls for exempting all single-family homes, vacant residential land, and all owner-occupied residences — including multi-unit apartment buildings in which the owner resides — from paying an annual assessment to operate the district.
The change was enacted in response to local residents who were concerned about their taxes being raised, while businesses would be the primary beneficiaries from the district's undertakings.
Another change in response to objections, is the reduction of the assessment to property owners from 61 cents to 54 cents per thousand assessed valuation onto village tax bills for properties in the district. This change would reduce the proposed new annual levy of about $306 for a property with a market value of $500,000, to $271, a level that village board members said would be more palatable to entrepreneurs.
The size of the district was also expanded to include the properties along both sides of Ottawa St., as well as the entire east side of Dieskau St. and southward past Sewell St., including eight major plots west of Canada St. and south of Sewell, extending west to the Sewell's intersection with Gage Road. On the northern end of the village, the district is to extend a distance up Rte. 9 to encompass commercial properties there.
Gregor told the village board Nov. 4 that with the new expansion, the district's revenue was boosted so it substantially offset the exclusion of owner-occupied residences, leaving the district with an annual budget of about $145,000 rather than the $150,000 under the first proposal.
(Continued on Next Page)
Prev Next
Vote on this Story by clicking on the Icon