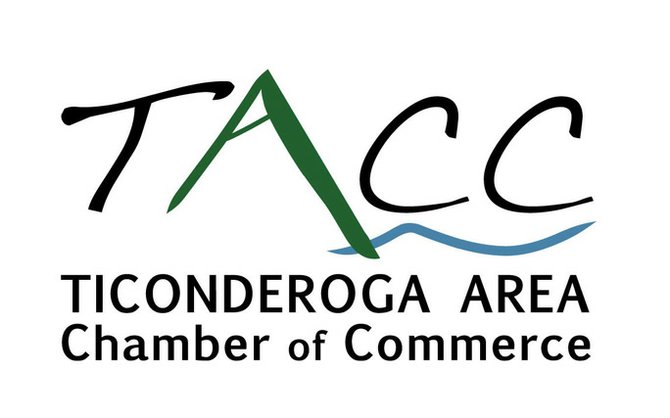 continued — — Sentinel Grille will give 10 percent off food purchases when a person brings a receipt from a local chamber member for purchases on Small Business Saturday. The offer is good 4:30 to 6 p.m. Nov. 30 through Dec. 7. Call 585-7657 for information;
— Sugar & Spice Country Shoppe will offer door prizes, discounts and promotions. Call 585-7727 for information;
—The Country Florist & Gifts will give customers a complimentary gift with a purchase and offer 15 percent off on outdoor decorations and cemetery pieces. Call 585-2264 for information;
— The Pub will give 10 percent off food purchases. Call 585-7575 for information;
— Ticonderoga Federal Credit Union will give 25 basis points off new loan applications submitted on Nov. 30, excluding mortgages and share secured loans. Call 585-6725 for information;
— Ticonderoga Paint & Decorating will have a 25 percent off sale (some exclusions apply. People can enter a drawing for a $50 gift certificate. Call 585-7707 for information;
— TiNY Wellness Center will give $1 off shakes and blizzards. Call 545-4892 for information;
— Ti Pi Restaurant will offer 20 percent off all pizzas. Call 558-1001 for information;
— Trendy Threads Consignment Boutique will give 50 percent off storewide. Call 586-1362 for information;
— Wagon Wheel Restaurant will offer prime rib starting at $13.95. Customers can enter their receipt for a $25 gift card. Call 585-7755 for information; and
— Vanity Hair will offer $10 haircuts for men and $20 haircuts for women. Call 586-4610 for information.
"The chamber encourages everyone to support Ticonderoga area businesses all year long," Courtright said.
For a Ticonderoga area business directory, additional information on Small Business Saturday or for a copy of the specials and promotions visit www.ticonderogany.com, Email chamberinfo@ticonderogany.com, call 585-6619 or visit the chamber Facebook page.
The Ticonderoga Area Chamber of Commerce serves, markets and promotes the Ticonderoga area including, Ticonderoga, Crown Point, Hague, Moriah and Putnam. The TACC plans and hosts free community events, events that draw area visitors, assists area organizations with their events and projects, provides small business support and resources and business referrals, answers community and visitor questions and requests via phone, Email and mail, sends visitor area information upon request, keeps an online calendar of events, as well as an array of benefits for its members.
For more information on the Ticonderoga Area Chamber of Commerce go online at www.ticonderogany.com or "Like" on Facebook or follow TiconderogaADK on twitter.
Vote on this Story by clicking on the Icon