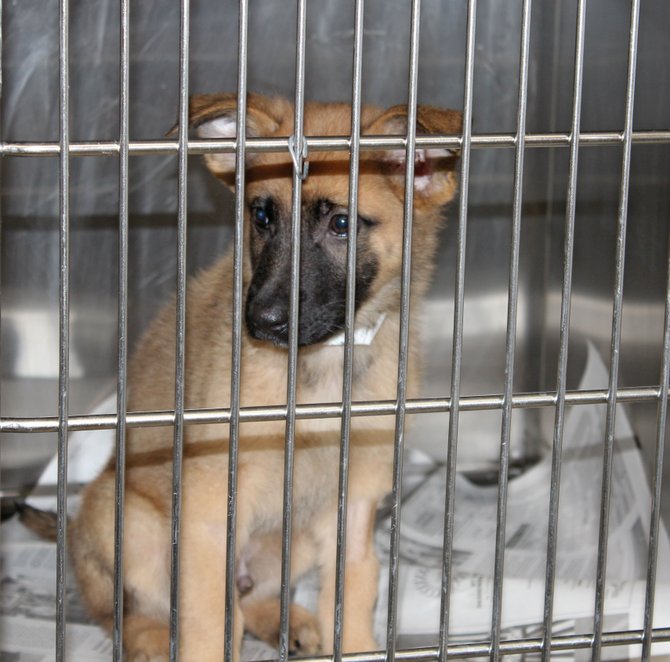 Plattsburgh — Tammy Staley, the owner of the previously named Northern Puppies pet store, was in Plattsburgh City court Nov. 1 for further court proceedings.
In court, Staley's attorney Frank Zappala stated to Judge Mark Rogers: "We have received a plea offer from the District Attorney's office. We are requesting an adjournment in order to seek further clarification."
Clinton County Assistant District Attorney Jason Marx objected to the request, stating: "With all due respect, this case has been going on and on."
Zappala's request was ultimately granted, adjourning the case for a little under a week.
When reached for comment earlier in the week, Clinton County District Attorney Andrew J. Wylie confirmed that plea agreements had been offered in both Tammy and husband Michael's criminal cases.
"His charges are misdemeanor charges. I believe it's to plead to multiple misdemeanor charges with sentences to by imposed by the court," Wylie said in a phone interview.
He said Tammy Staley was being offered a similar plea, where she would plead to two misdemeanors, and sentencing would be left to the court. He stated too that the District Attorney's office would offer sentencing recommendations, but would not comment on their specifics. The final sentencing decision would be up to the court.
Wylie stated that because the charges are all misdemeanors, the Staley's can each only be sentenced on two charges in local court.
"He can plead to 40 charges, he can plead to 70 charges, he can plead to every charge that he's been charged with, the court can only sentence him to two consecutive sentences," he said.
Wylie stressed that none of the charges are being reduced, and his office is not dismissing one case in order to gain cooperation for the other.
Tammy Staley was arrested in July, and charged with 20 counts of animal cruelty after a surprise inspection by Plattsburgh City Police and the New York State Department of Agriculture and Markets turned up one dead, and numerous sick kittens, plus insufficient housing, feeding and cleaning issues for the kittens. The complaint also indicated insufficient size cages for two chow dogs.
(Continued on Next Page)
Prev Next
Vote on this Story by clicking on the Icon