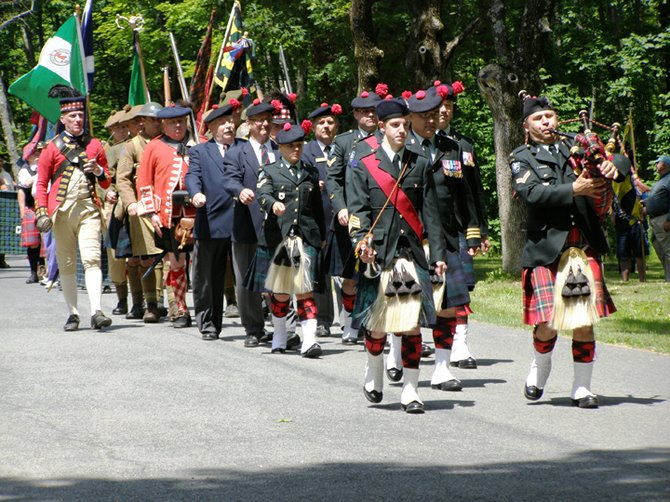 continued — Scots Day will also feature bagpipe music provided all day by the Plattsburgh Police Pipes and Drums and The King's Highlanders on the fort's parade ground.
There will also be many clans representing their family histories. Participating Scottish clans and organizations will include Clan Buchanan, Clan Campbell, Clan Forbes, Clan Hamilton, Clan Innes, Clan Johnston/Clan Johnstone, Clan Lockhart, Clan MacFarlane Worldwide, Clan Mackintosh, Clan MacPherson, Clan McIntyre, Clan Murray, Clan Rose Society of America, St. Andrews Society of the Adirondacks and St. Andrews Society of Albany.
Also available that day will be the fort's newest exhibit "It would make a heart of stone melt. Sickness, Injury, and Medicine at Fort Ticonderoga," which explores early medical theory, practice and experience as each relates to the armies that served at Fort Ticonderoga in the 18th century.

For more information go online at www.fortticonderoga.org or call 585-2821.
Vote on this Story by clicking on the Icon