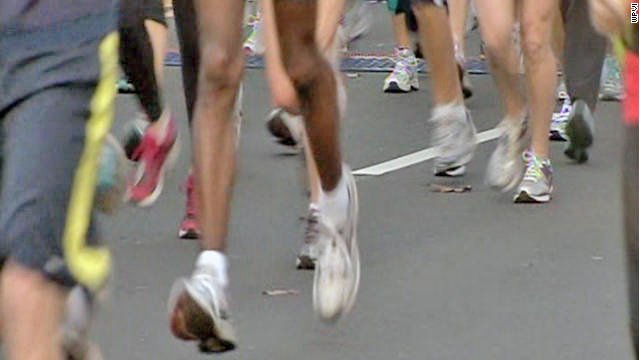 Ticonderoga — The LaChute Road Runners Club of Ticonderoga has long believed the Montcalm Mile is the fastest course in the North Country.
A year ago Lee Berube proved it, becoming the first runner to ever break 4 minutes in the region. The college All-American and NCAA Division III cross country runner-up was clocked in 3 minutes, 54 seconds.
Runners looking for a mile PR will get another chance when the 2013 Montcalm Mile is run Thursday, July 4, as part of Ticonderoga's Best Fourth in the North celebration.
The 27th annual Montcalm Mile will start at 1:45 p.m., just prior to the 2 p.m. July 4th parade, in front of Wicker Ford on Wicker Street and proceed down Montcalm Street to the finish at the Heritage Museum.
A record field of more than 200 runners competed in the 2012 Montcalm Mile. There were 17 runners who broke 5:00.
Berube's 3:54 is the course record men. The women's record is 4:41 held by Dana Bush.
It's a downhill course that virtually assures runners of personal bests and attracts most of the region's top athletes. Also attracting runners is the fact the race is run minutes prior to Ticonderoga's annual Fourth of July parade, which means hundreds of spectators line the course offering encouragement.
Registration starts at 1 p.m. at Wicker Ford. For entry information contact Jay Wells, race director, at 90 The Portage, Ticonderoga 12883 or by Email at jaywells@yahoo.com. Race information can also be found online at the LaChute Road Runners Club website — www.lachute.us
Race information is also available online at www.best4thinthenorth.com and from the Ticonderoga Area Chamber of Commerce.
Entry fee is $10 for adults and $4 for children younger than age 16.
Awards will be presented to all finishers. Age group results will be posted on the web site. www.lachute.us
The LaChute Road Runners has sponsored running events for decades in Ticonderoga while raising money to support youth running. The LaChute Road Runners has financed trips for the Ticonderoga High School cross country and track teams, purchased equipment for the scholastic harriers, provided monetary assistance to teens attending camps and awarded the annual Duane Crammond Memorial Scholarship.
Vote on this Story by clicking on the Icon