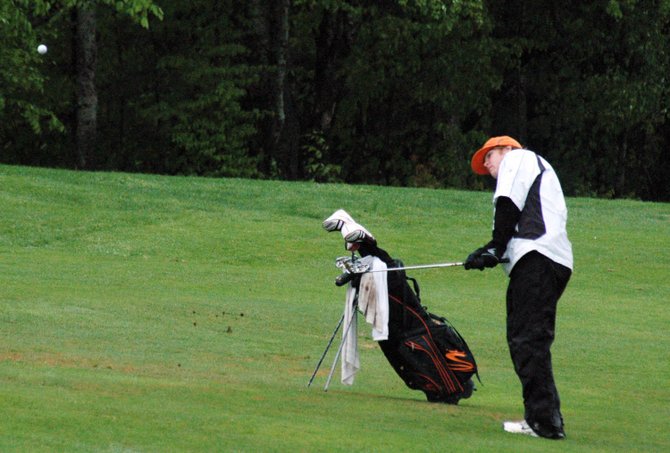 continued — Track and Field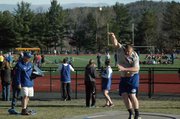 AuSable Valley's Garth Benway scored a sectional championship with a shot put throw of 47 feet, 8.5 inches at the Section VII championship meet May 25. The Patriots finished fifth in the team competition, while EKMW was sixth.
Paul Ford finished second in the high (5'-2") and triple (38'-1") jumps, while Kyle VanBuren finished third in the high jump, also with a 5'2" mark.
The Emus also finished third in the 1,600 relay with a time of 4:06.40, while Lily Whalen finished in second in the girls discuss with a distance of 86'-3". The team finished in sixth place.
Baseball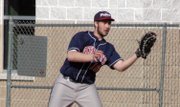 The AuSable Valley Patriots entered the 2013 Class C baseball sectionals as the second seed and hosted third seed Northern Adirondack in the opening round, taking a 2-1 lead in the bottom of the fourth inning.
However, the Bobcats scored two runs in the top of the seventh and were able to shut down the Patriots in their last at bats to earn their first victory of the season and advance to the Class C championships against Ticonderoga.
Nick McDonald struck out 10 batters in four innings of work for the Patriots, while Dillon Savage had two hits, including a double, in the season finale.
In Class D, the Westport Eagles and Elizabethtown-Lewis Lions were handed first round defeats by the top two seeds in the tournament.
For the Eagles, top-seeded Chazy allowed hits only to John Doyle and Sam Napper in scoring a 15-0 rain shortened win May 24.
The Lions played second seed Lake Placid on Memorial Day, falling behind 15-0 after two innings en route to a 29-4 defeat. Hugh Harwood drove in two of the Lions tallies in the game.
Softball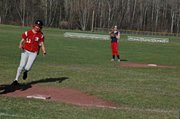 The Willsboro Lady Warriors jumped out to an 11-1 lead in their Section VII/Class D quarterfinal against Johnsburg May 24.
Vote on this Story by clicking on the Icon