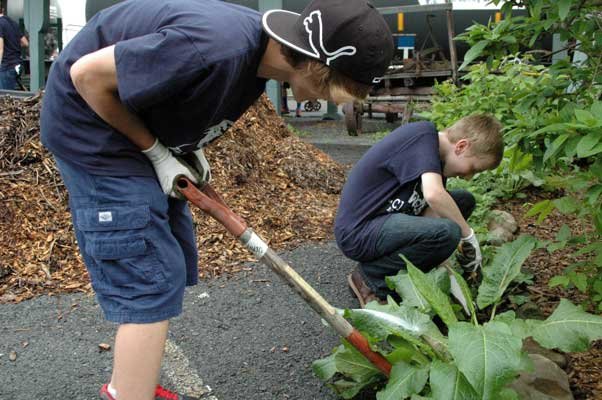 The students at Westport Central School worked together to make their town a better place, and they should be commended as a group for what they did.
Earlier this year, students at Willsboro Central School held a school-wide food drive for the local pantry. Once all the food was collected, the entire school formed a human chain from the entrance of the school to the entrance of the food pantry, handing donations one at a time between each other and working as one to show their support for the community.
While these are two examples of school-wide service projects, there are many others that take place throughout the school year. Students in the Elizabethtown-Lewis Art Club painted murals at the Horace Nye Nursing Home and the Elizabethtown-Lewis Emergency Squad. The Schroon Lake National Honor Society hosts community blood drives and Ticonderoga students shop to support the local food pantry.
All of these examples take learning outside of the classroom and into the real world, where perhaps the biggest lessons that young adults will need as they progress toward community citizens can take place.
In order for a community to function, everyone should play a part. What schools are now doing is providing students not only with the tools to be a productive member of society when it comes to book learning, but also when it comes to character development. Giving students the building blocks of being strong citizens is vital in a world where reliance on each other is needed. We have seen how communities locally and nationally have rallied around each other in times of crisis or need, and giving students the chance to learn and grow through service to one other and the community ensures that the tradition of being there for others will continue well into the future.
Vote on this Story by clicking on the Icon