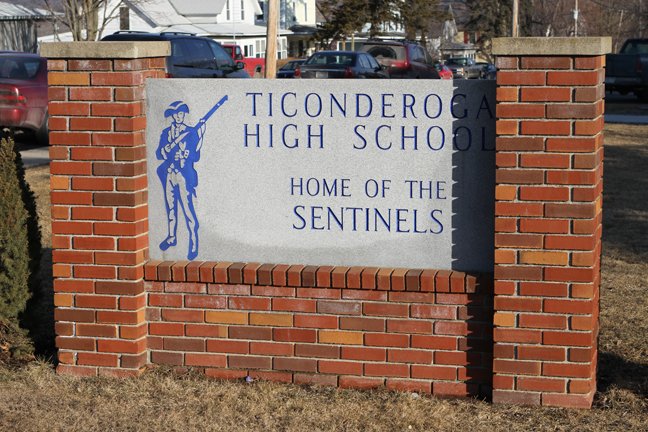 continued — The budget also calls for $15,000 to be cut from athletics and extracurricular programs. McDonald said specific cuts will be determined after the district does an analysis of participation and competitive opportunities.
Limits placed on the district by the state tax cap allow a local tax levy of $10,706,316. That's an increase of $389,584 from the present tax levy. But while Ti is limited to a $389,584 tax increase, costs out of the district's control have soared. Retirement costs for district employees are up $460,000 and employee health insurance is up $150,000 in 2013-14. Also expected to increase are fuel, heating, utility and other costs.
Also, after three years of concessions, Ticonderoga teachers will return to their contractual salary schedule and receive a 2.8 percent pay increase.
Non-instructional workers, who also made concessions last year, will get 3 percent pay increases in 2013-14.
Voters also approved a separate proposition to purchase a bus at a cost not to exceed $93,843. That vote was 458-431.
Elected to the school board were M. Mark Russell, Robert Palandrani Jr. and Tracey Cross-Baker. Russell had 620 votes, Palandrani 563 and Cross-Baker 497. Incumbent R. William Grinnell got 478 vote and will not return to office.
Vote on this Story by clicking on the Icon