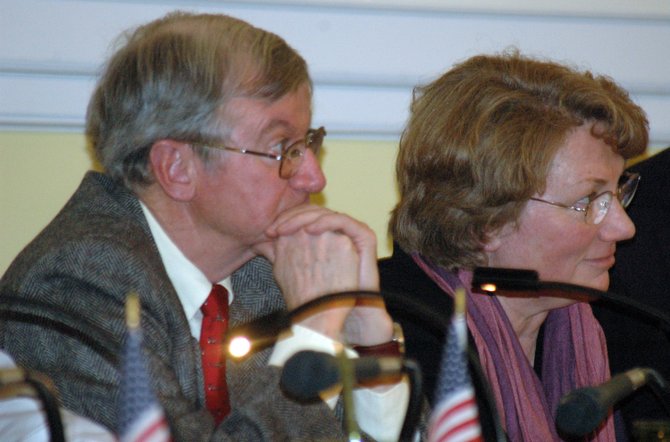 continued — Newcomb Supervisor George Canon said he was against the idea of taking the assessment role out of the town.
"I have tremendous concerns that the state is going to stick their nose into the assessment business," Canon said. "I would never support the county being in the assessment business."
"If the towns that are involved in this feel like they are getting a good product and saving money, and the county is going to be getting money in return, then this is going to be a good thing for all sides," North Hudson Supervisor Ronald Moore countered. "It's been more and more difficult to get people to run for these positions, and I would feel more comfortable having someone from the county looking at the assessments than bringing in someone from Syracuse once a week to look at them."
North Elba Supervisor Roby Politi said he was concerned that with a one-year contract, the county would be left holding the financial bag if the towns wanted out after the initial year. Connell said he would be willing to sign a contract for the full six-year term.
Scozzafava and Canon voted against the measure, while Randy Preston of Wilmington and Debra Malaney of Ticonderoga were absent from the committee meeting. Connell, Bartley, Politi, Moore and Bill Ferebee of Keene voted in favor.
Vote on this Story by clicking on the Icon