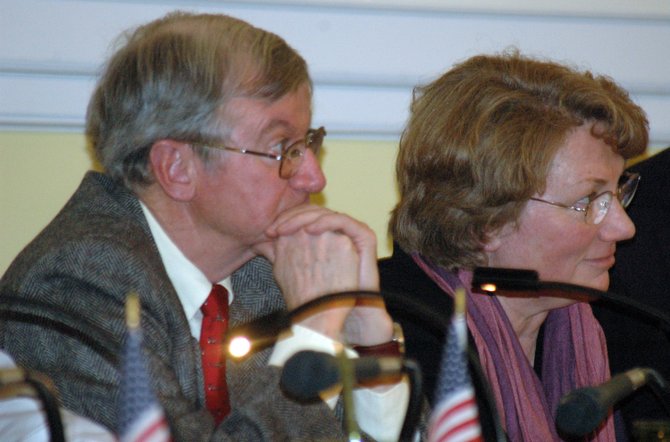 continued — Connell said it was a matter of professionalism.
"We believe that the county has professionals on staff that can do the job better than anyone that we can find on the free market," Connell said.
Elizabethtown Supervisor Margaret Bartley also explained while she felt the county-appointed assessor would be a good thing.
"It works very well for these three small towns," she said. "The county is already doing some of the work and is not getting paid for it. If we look to share services and that would open the gates to shared services grant funding that would all go directly to the county."
Bartley also said that a familiarity with the person doing the work would be helpful.
"When we go out to bid, we do not know these people," she said. "Everything that I am doing right now is an attempt to reduce taxpayers' expenses. I know that I will have someone that is here on time because I know Charli wants her people to be there on time."
The plan would pay the county $14 per acre and net just over $7,000 in revenue after paying the expenses associated with a raise in pay for the appointed county assessor and hiring a new position in the real property office.
"This is a money saver for the towns and a revenue stream for the county," Bartley said. "We can come back here in a year and show you the numbers, and if it does not work, then we will not go back."
Real Property Services Director Charli Lewis said that there are currently three members of her staff who are qualified to be assessors, but that if the plan were to go through, they would have to add staff.
"I feel that we are short-staffed now and if we were to do this we would have to promote and we would have to hire another," Lewis said. "I look at it as two days a week in Willsboro, one in Westport and one in Elizabethtown and a fifth day floating between the towns that need it the most that day."
Vote on this Story by clicking on the Icon