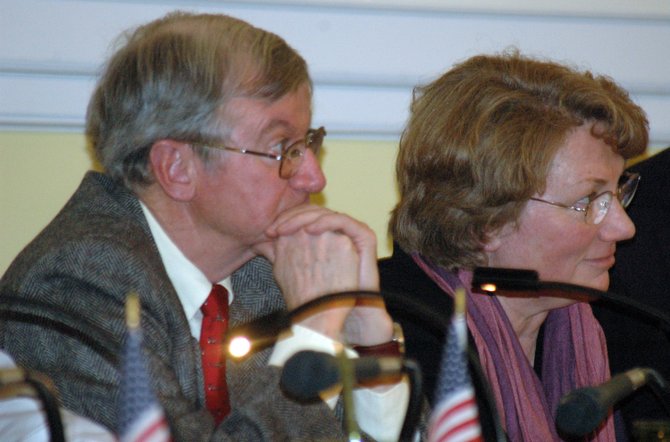 Elizabethtown — A plan to have a county-appointed assessor for three Essex County towns passed through committee May 20, but may face an uphill battle as it heads to the full board.
Members of the Finance Committee voted 5-2 to move a resolution to the Ways and Means Committee that would allow the towns of Westport, Elizabethtown and Willsboro to hire a county-appointed assessor. The three towns currently are part of a Coordinated Assistance Program.
Westport Supervisor Dan Connell explained that the CAP allows the three municipalities to be seen as one in the eyes of the state when it comes to the hiring of an assessor.
"It is a 10-year contract that the three towns signed with the state, and we are treated as one assessment unit," Connell said.
The term of current assessor David Galarneau runs out in September, and Connell said that the three towns were looking at an alternative approach to fill the final four years of the CAP agreement.
"This is not new. It is happening around the state with a number of towns and counties," Connell said, pointing to an agreement between the town of Champlain and Clinton County.
"We are looking at it in this world that we are in of tax caps and shared services that we can try for a year to see if it works," Connell said. "We can put these three towns together and have enough parcels for this to make sense."
Finance chairman Tom Scozzafava expressed reservations about the plan.
"The reason that this is a six-year term is so you can keep the politics out of the assessor," Scozzafava said. "I am a little concerned about a county employee going out to do the assessment for these three towns and if the town boards are not happy with the assessments they will go to the real property director and say that they want them out."
(Continued on Next Page)
Prev Next
Vote on this Story by clicking on the Icon