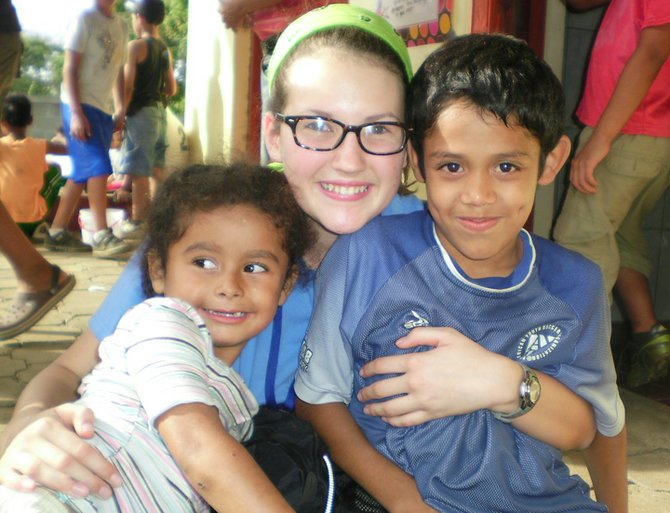 Schroon Lake — A 5-kilometer race will be held in Schroon Lake Saturday, June 15, to fight childhood hunger.
Clare Whitney, a student at Schroon Lake Central School who met many hungry children during Mission of Hope visits to Nicaragua, has planned the second annual Corazones Y Pies 5k Race.
" Last year, this race surpassed its goal of raising $5,000 and this year we hope to raise even more money through donations," Whitney said. "Support is essential to change the lives of hundreds and make a difference globally. This money will pay for the lunches of a little more than 130 children for one school year.
The race will be held at Schroon Lake Central School on Main Street at 9:30 a.m. The course will include the school's athletic fields.
Runners can contact Whitney at 791-7766, Email her at clare.whitney95@yahoo.com or register online at docs.google.com/a/denpubs.com/forms/d/12S1fPkU68LHGKnRSsF-7mLtNApRuO5uMuhNlUiewjno/viewform
A "satellite" Corazones Y Pies 5k Race will be staged at the same time in Cambridge, Mass. Whitney's sister, Emily, who is a student at Leslie College, will lead that event.
Hunger is rampant in Nicaragua. It is the second poorest country in the western hemisphere; only Haiti has worse poverty.
School lunch is important, Whitney said, because it is often the only food a child receives in day.
"If they don't get lunch at school during the day, odds are they won't get fed every night when they go home," the Schroon Lake senior said. "It is so important that we sponsor these children to assure education and do what we can to assure better nutrition as well.
"I currently sponsor an 11 year-old girl attending Chiquilistagua Publico named Izayanna," she said. "The lunch we can buy for the students will vary from meals such as tortilla bread and cheese, or soup, or oatmeal-like drinks. These meals are very simple and they emphasize fruit and protein, which is what most children lack most in their diets."
(Continued on Next Page)
Prev Next
Vote on this Story by clicking on the Icon