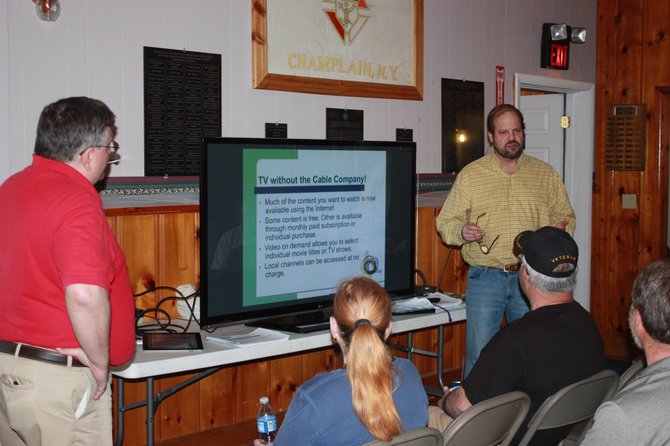 continued — And tying it all together, the basic computer know-how workshop answered basic questions regarding home computers, like setting up emails, regular computer maintenance and updating antivirus software.
"As an internet service provider, we want people to see all of the wonderful things they can get on the internet," Marking said. "We just want to promote the use of the internet in its entirety, and people can't fully use it unless they know about all of these things."
The Champlain Telephone Company plans on holding another Technology Showcase next year. In the meantime, their annual Customer Appreciation Day is slated to be held at the company's headquarters, 1118 Rt. 9, Champlain, on Saturday, Aug. 17.
Vote on this Story by clicking on the Icon