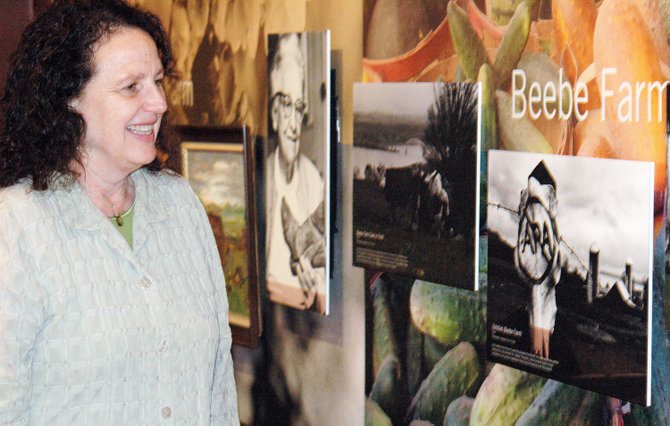 continued — A Taste of Local event will be held Saturday, Sept. 14, from 11 a.m. until 2:30 p.m. The second year of the event at the museum will feature local food to kick-off Adirondack Harvest Week. Festival partners include Adirondack Harvest, the Elizabethtown-Lewis Chamber of Commerce, and Adirondack Community Action Program.
Lecture series
The 2013 Elizabeth H.W. Lawrence Summer Lecture Series starts on July 9 with "Fire Towers in the Adirondacks" by David Thomas-Train, and continues with "An Overview of the Civil War" by Andy Buchanan, North Country resident and lecturer in Global and Military History at the University of Vermont, July 16; "On the Trail of the USS Monitor" by Morris Glenn, author and historian, July 23; "Between This World and the Next: The Adirondack Regiment/ 118th New York Volunteers" by Sharp Swan, author and historian, July 30; "Company H and the New York 5th Calvary Regiment by Brent Vosburg, writer from Elizabethtown, Aug. 6; "Vignettes of the Home Front in the Civil War" by Carol Blakeslee-Collin, journalist, Aug. 13; a Roundtable Discussion with Civil War Historians and Researchers, Aug. 20; and concludes with, "Voices of the Civil War" based on readings from Civil War letters and diaries with a wine and cheese reception and Civil War music Aug. 27.
Offerings
From May 31 through Oct. 4, from 11 a.m. until 2 p.m., DaCy Meadow Farm features farm fresh Friday Lunches at the Museum with soups, sandwiches, salads, desserts, beverages. You could also discover local Civil War stories in your lunch.
"They will be serving lunches at the museum on Fridays," Gibbs said. "You can get soups, salads, beverages and more. They will be in the garden if it is a nice day or they will be on the balcony level if it is raining."
On July 5, at 11 a.m., There will be a "Qigong in the Garden" free demo, a chance to try Qigong and to sign up for classes beginning July 9 and running through Aug. 13. The classes will be held at 5 p.m. with Courtney and Brian of Ascent Wellness, based in Essex.
Vote on this Story by clicking on the Icon