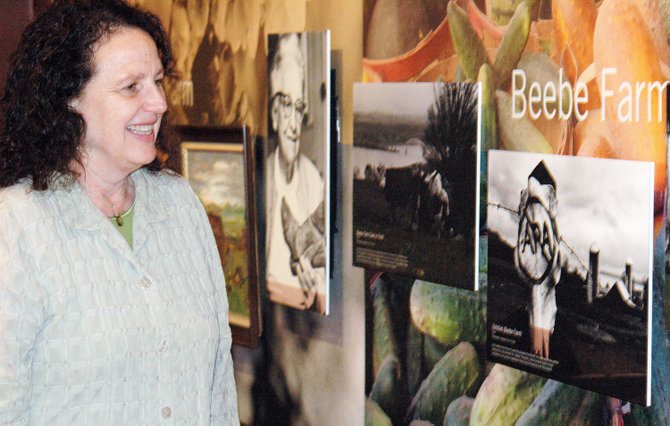 continued — "The Irrepressible Conflict: The Civil War in New York," will take place Saturday, June 1, at 7 p.m. at the Adirondack Architectural Heritage building at 1745 Main Street in Keeseville. Reservations are recommended.
Robert Weible's presentation describes the exhibit by the same name at the State Museum that runs through Sept. 22, 2013. The discussion will include the history of New York's involvement in the Civil War - the state's role leading up to war, during the war and Reconstruction, and the lasting impact the war had on New Yorkers is told through four major themes: The Coming of War, The Battlefield, The Home Front, and Reconstruction and Legacy. Reservations recommended.
The Antique & Classic Car Show and The Human Face of the Adirondacks in the Civil War Exhibit Opening will be held from 10 a.m. until 2 p.m. Saturday, June 8.
"This is our second year of doing this and last year went really well," Gibbs said. "More people have expressed interest so we want to keep it going."
Collectors and enthusiasts from around the region will display their collections of vintage restored vehicles such as muscle cars, roadsters, hot rods and more. Local fire departments have been invited to bring their antique fire trucks. Buy tickets for a drawing to win a $1,000 gas card and other prizes. DaCy Meadow Farm will offer a farm fresh lunch and there will be music throughout the event.
Elizabethtown Supervisor Margaret Bartley will host, "A View of Essex County at the Time of the Civil War Historic," Sunday, July 21, at 3 p.m.
Bartley will share her collection of old photos with the community. Her program for 2013, as part of the Etown Weekend celebration, features historic photos of Essex County showing buildings related to Civil War and post Civil War eras (1850-1870). Donations benefit the restoration of the Elizabethtown Town Hall stained glass windows.
Vote on this Story by clicking on the Icon