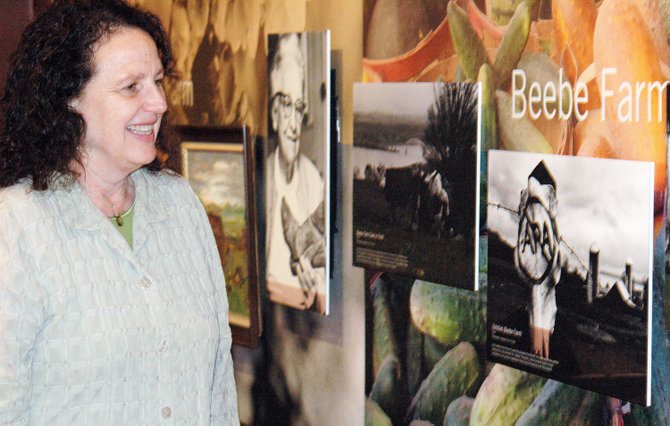 Elizabethtown — The Civil War and the role that the people of the Adirondacks played in it will be a major focus this summer at the Adirondack History Center Museum.
Director Margaret Gibbs announced the 2013 summer schedule recently, which will include the return of the "Worked/Wild," exhibit along with "The Human Face of the Adirondacks in the Civil War." Events and speeches throughout the summer will also focus on the Civil War, which was waged 150 years ago.
"There has been a lot of excitement in the community about the Civil War exhibit," Gibbs said. "It will give people a look at what Essex County was like 150 years ago with perspectives from different towns."
Gibbs asked that any town historians or others who may have pictures of the region from the Civil War area contact the museum.
Exhibits
The "Worked/Wild" exhibit will be shown starting May 25 and running through Oct. 7. The exhibit is a multimedia and interactive exhibit with photographs, paintings, objects, memoirs, and videos reflecting the people, the environment, and the development of Essex County and the Adirondack region. Visitors actively participated in identifying the exhibition themes about the meaning of "Worked" and "Wild" in the Adirondacks.
"The Human Face of the Adirondacks in the Civil War," will open June 8, in conjunction with the annual Antique & Classic Car Show. The exhibit, which will run through Oct. 7, has historic artifacts, photographs and soldiers' letters related to the Civil War and the Adirondacks in commemoration of the 150th Anniversary.
Events
Adirondack Fire Tower explorations will be held throughout the months of May, June and July. Lead by David Thomas-Train, they include a full day of activities or attend any portion of the day including an orientation at the museum, viewing the fire tower exhibit and climbing the Museum's fire tower. A new, updated fire tower exhibition brings the story of fire towers into the 21st century. Following the museum orientation, climb up Poke-O-Moonshine in Willsboro and explore its fire tower. A discussion at the museum about fire towers in the Adirondacks follows the tour. Hikers need to be at least 15 years old and in shape for a sustained, steep hike. Space is limited for the hike and reservations are required.
(Continued on Next Page)
Prev Next
Vote on this Story by clicking on the Icon