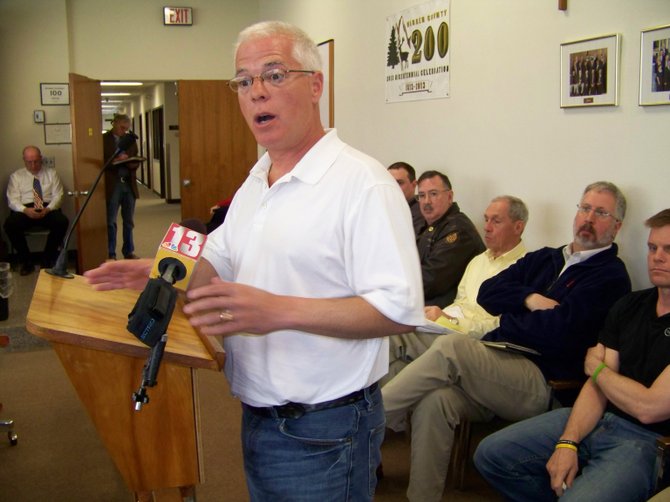 QUEENSBURY — Late-night drinkers in Warren County taverns will have an earlier "last call" in the future — if a measure approved by county leaders Friday May 17 is confirmed by the state Liquor Authority.
After a contentious debate at a county board meeting, county supervisors voted 10 to 9 to prohibit bars from serving alcohol after 3 a.m., an hour earlier than the present 4 a.m. limit in the county — the state maximum.
The weighted vote, favoring the more populated municipalities of Glens Falls and Queensbury over the upcounty towns, reflected a far wider margin.
Supervisors voting for the measure, primarily from Glens Falls and Queensbury, contended that closing earlier than 4 a.m. would help cut down on violence as well as other crimes experienced in downtown Glens Falls, particularly South Street. DWI offenses would also likely be reduced too, they said.
Those supervisors opposing the measure, primarily northern county supervisors, had argued that revenue in bars open late would suffer, and that the prevailing violence on South St. should be addressed with strengthened police patrols. Lake George Supervisor Dennis Dickinson and others also had said that the 4 a.m. last call accommodated employees of bars and restaurants going out after work to relax and socialize.
"We're in a unique area, and the later hours are important for resort businesses,"
Dickinson said, airing dismay over the vote.
Friday's vote was preceded by a parliamentary challenge launched by Thurman Supervisor Evelyn Wood in an effort to send the proposal back to a board committee. Proponents of the earlier closing time said the challenge was akin to a filibuster, but the measure's opponents said the 3 a.m. closing time had bypassed board committee review — a 2 a.m. closing time had been turned down by a 3-4 vote in a board committee not long ago. The parliamentary wrangling was quelled after several county leaders said the issue of closing earlier than 3 a.m. had been debated thoroughly over the past two months, and deserved a vote by the full county Board of Supervisors.
(Continued on Next Page)
Prev Next
Vote on this Story by clicking on the Icon