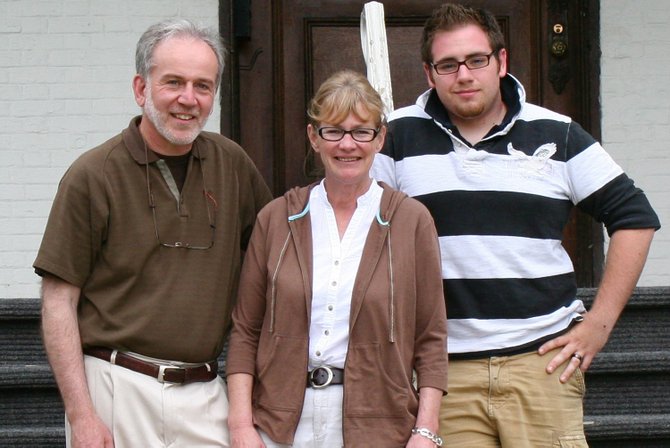 continued — "It's really a family project now," Gary said.
Connecting with words
Gary said he hopes that the books he and his son write are for students at the fourth-grade reading level and up.
"The characters are essentially frozen in time. We try to keep their adventures believable for children at that age group while sometimes inserting words that will challenge their vocabulary," Gary said.
Through the books he said he has received feedback saying the local fictitious adventures have been "gateways for reluctant readers."
"I've read that there are two ages where children are vulnerable to giving up on reading," Gary said. "That's fourth grade and ninth grade. We played catch with words in ways that most fathers and sons played baseball. It's really important for parents to make reading with their kids part of their routine."
Copies of their new book will be available at the Adirondack Carousel for the first time on May 25. Gary said he and Justin are already starting research on their next book based at an old theme park, the Land of Makebelieve, in Upper Jay.
For more information about the "Adirondack Kids" book series, visit online at www.adirondackkids.com.
Father-son author team Gary and Justin VanRipers with illustrator Carrol VanRiper will launch the 13 book in their Adirondack Kids bookseries at a celebration at the Adirondack Carousel on May 25.

Vote on this Story by clicking on the Icon