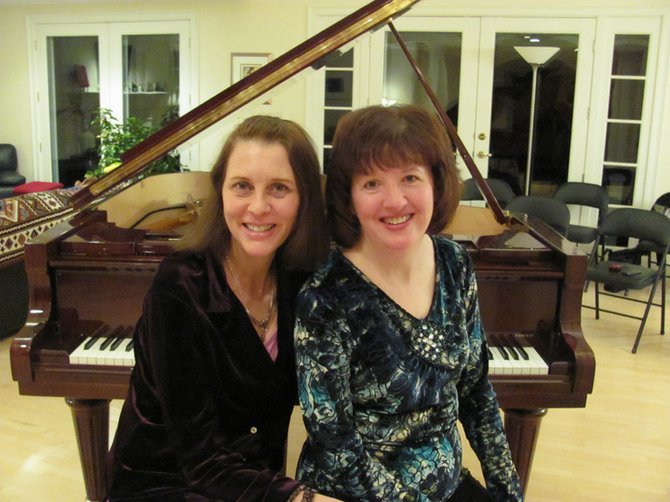 continued — As an educator, she has maintained a private studio, teaching piano and composition, for more than 18 years. She also taught piano at Rhode Island College as an adjunct instructor and was a teaching assistant in music composition and theory at the University of Michigan.
Lisa Sheppard Hadley has performed extensively throughout New England. She currently sings with Labyrinth, a professional vocal ensemble, and Joyful Noyse, an early music ensemble. In 2013, she will be singer in residence throughout the Tanglewood summer season.
The Champlain Valley Chorale includes sopranos Jane Bassett, Claire Best, Jill Brown, Anne Charboneau, Vivian DenBleyker, Merribeth Elling, Martha Strum, Grace Trombley and Claudia Young;
tenors Bob Elling, Evan Glading, Andre Gordon, Sue Liddell, Richard Malaney, Bonnie Reid, Jerry Treadway and Joe Vilardo;
altos Dorothy Brauner, Beth Hanley, Katie Huestis, Kathy Hyatt, Marianne Major, Ruth Malaney, Jeanne Thatcher, Pollen Tyler and Lisa Westervelt; and
bass John Barber, Dick Barney, Bob Bartlett, Jim Beaty, Bill Quinn, Michael Webber and Bill Westervelt.
Vote on this Story by clicking on the Icon