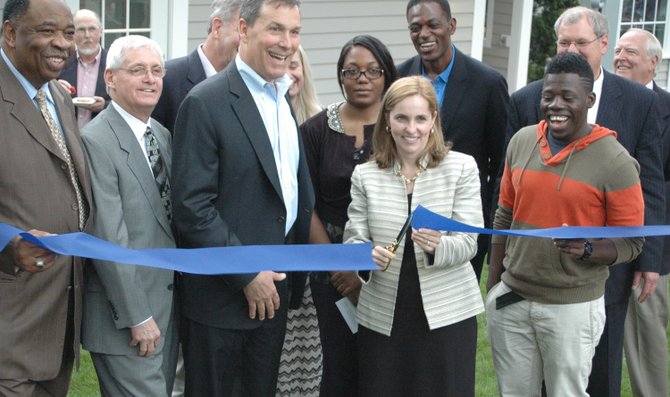 continued — "Never have I encountered a program for young people that is as beneficial as CFES," Stretton said. "This is the beginning of an expanded vision of raising the bar to meet the needs of even more students."
Board Vice Chairman Dr. James Carter, who served as the superintendent of the Selma City Schools in Alabama, said he was eager to see the programs of CFES expand.
"We must educate every boy and girl in this country to the highest level possible, and that is what CFES is all about," Carter said.
"This is an amazing learning center," Willsboro Central School Superintendent Stephen Broadwell said. "This will be an educational magnet for teachers, administrators and educators from around the country. They are helping us create a culture of education."
To officially open the center, GE Foundation Director of U.S. Education services Kelli Wells was asked to cut the ribbon.
"They have touched thousands and thousands of students across the nation," Wells said.
"Kelli has believed in CFES from the beginning and has supported us in every way imaginable," Dalton said.
The new CFES center was constructed around the building that houses the Essex Post Office, as the organization fixed up the current building while adding an addition to the back. Dalton said the project cost $1.5 million in all.
Vote on this Story by clicking on the Icon