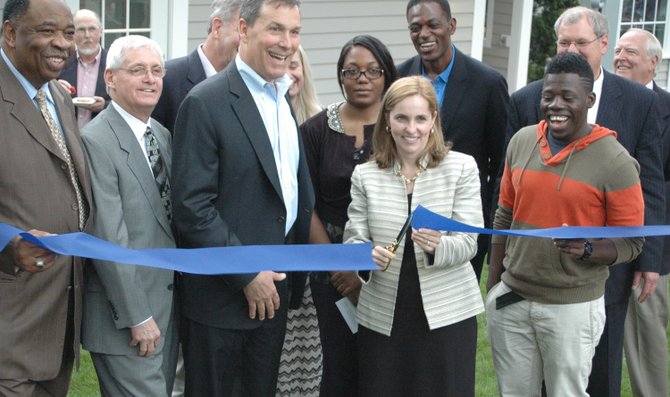 Essex — College For Every Student officially welcomed everyone to their new home May 10.
The CFES offices in Essex were unveiled at a grand opening reception attended by Congressman Bill Owens, State Assemblyman Dan Stec and former New York Gov. and Essex resident George Pataki.
"This is a fabulous occasion," CFES Executive Director Rick Dalton said. "It is the most important event in our 22-year history. It offers a new opportunity for CFES, but most importantly it offers and new opportunity for the teachers, students and educators that we serve."
Dalton said that with the new hub, CFES plans to double their efforts over the next seven years, going from serving 20,000 students throughout the nation to 40,000.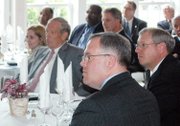 "This is something that will not only impact the lives of students and furthering their education, but there is an impact that this will have on our country," Pataki said. "You are shining examples of what makes this country what it is. Whatever these kids have for dreams and goals, they can come true when you have the education foundation to build on."
"We have a responsibility to give back to the community and help others get their education and the job that this center will help CFES accomplish is so critically important," Owens said. "We need every asset to keep America strong."
"We all value education, and that is a big part of our infrastructure," Stec said. "When you come to a place like this and see a private industry work to help so many students, this is one of the ways that we are going to be able to get from here to there."
CFES Board Chairman Dr. Ernie Stretton, former Lake Placid superintendent, said he feels the organization will be able to push forward and increase their work with the help of the new facility.
(Continued on Next Page)
Prev Next
Vote on this Story by clicking on the Icon