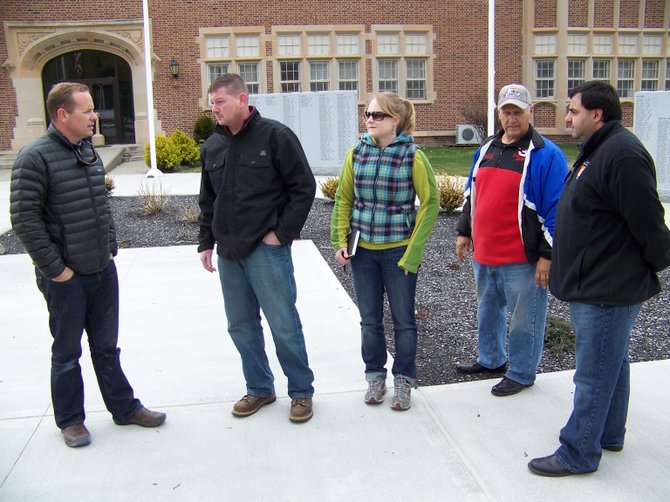 continued — The granite monuments, engraved with about 1,000 names, are flanked with six flags representing the Army Navy, Air Force, Marines Coast Guard and a POW/MIA flag.
As of Tuesday, the May 16 workday was expected to be a substantial effort. Price Chopper and Jacobs & Toney Meat Store of Warrensburg have donated food for the work crew, augmenting the food prepared by Home Depot employees' family members, Slattery said.
Glens Falls Home Depot Assistant manager Alison Hubbard said the store's employees were happy to help out, and were proud of the corporate donation.
"This is fantastic — a great partnership between our store and the northern Warren County communities," she said.
Store Manager Carmen Carbone added his thoughts.
"Home Depot has a great relationship with the military, and this project demonstrates a great patriotic spirit," he said.
Vote on this Story by clicking on the Icon