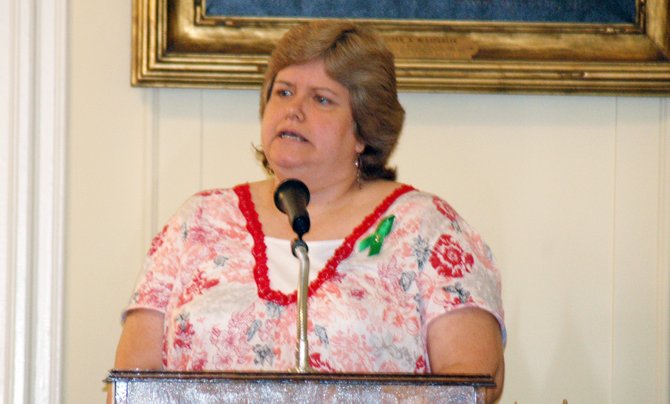 Elizabethtown — Families First will take to the streets May 10 to bring awareness to childhood mental health.
During the May 6 Essex County Board of Supervisors monthly meeting, Families First Executive Director JoAnne Caswell talked to the members of Mental Health Month and Children's Mental Health Week while announcing that the group would be holding an awareness walk in Elizabethtown this Friday.
"The Mental Health Awareness walk will start at 11:30 a.m. in Elizabethtown," Caswell said. "We walk around town and have a cookout at the Families First Office."
Other activities throughout the week included an anti-bullying training seminar and children creating quilt squares related to mental health issues.
"Parents and their kids feel the stigma attached with mental health issues," Caswell said. "With early intervention and appropriate treatment, most kids can lead normal lives. What we need to do is catch it early so we can help them."
Schroon Supervisor Michael Marnell said that he was appreciative of the work being done by organizations like Families First.
"These are dollars that are well spent and well deserved," he said.
Vote on this Story by clicking on the Icon