Ticonderoga — "We interrupt this program…"
In the era before 24-hour news channels, those words normally preceded breaking news alerts on radio and television. Those words could bring a nation to a halt.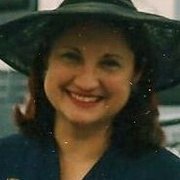 Diane O'Connor will present her program, "We Interrupt This Program…," in the downstairs program room at the Hancock House on Friday, May 17, at 7 p.m. Sponsored by the Ticonderoga Historical Society, the event is free to the public. Light refreshments will be served.
The program will focus on World War II.
"Remember the old war days when listening to the radio you would hear, 'We interrupt this program….'?" Tina Huestis, Ticonderoga Historical Society trustee, said. "Join us as speaker Diane O'Connor takes us back to those days on a musical and photographic sentimental journey through the World War II homefront.

"Recycling, home-grown vegetables and ride sharing are not new ideas," she continued. "During the Second World War, massive numbers of civilians on the homefront mobilized to help the Allies win. Scrap drives, rationing and buying war bonds became a normal part of everyday life following the attack on Pearl Harbor. And in cities across America, women pitched in to take over jobs traditionally done by men."
O'Connor, a Ticonderoga resident, is a past communications director for the Association for the Preservation of Civil War Sites and former executive director of the National Genealogical Society. She holds a degree in American History from Point Park University and is currently working on a book about Civil War marriages.
"We invite people to join us at the Hancock House for Diane's presentation, which is a segment of the 250th celebration and part of an expanded series of programs, events and activities planned by the society for 2013," Huestis said. "This program promises to be an extremely interesting event people won't want to miss. We hope people will join us for the entertainment and a chance to talk with friends over refreshments"
For more information contact Robin Trudeau at the Ticonderoga Historical Society, 6 Moses Circle, Ticonderoga, phone 585-7868 or email tihistory@verizon.net.
The Hancock House, home of the Ticonderoga Historical Society, is a Georgian mansion, a gift of philanthropist Horace Moses, and houses a collection of regional material in its archives, along with a research and genealogical library. The society is open all year and houses a gift shop full of books and area memorabilia.
Vote on this Story by clicking on the Icon