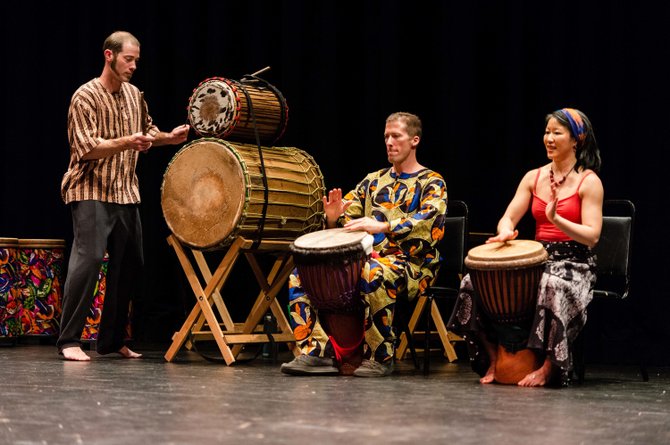 Lake Placid — On Saturday, May 4, music from around the globe will fill the Lake Placid Center for the Arts.
If you go
What: World Music Festival
Where: Lake Placid Center for the Arts, 7 Algonquin Dr., Lake Placid
When: Saturday, May 4. Registration begins at 8:0 a.m.
Cost: This is a pay-per-workshop event. Space is limited, so register early by visiting reason2smile.org or by calling Reason 2 Smile at (518) 837-5244.
The event, the World Music Festival, will be the largest fundraiser ever held to benefit Reason 2 Smile, a non-profit organization that helps orphaned and at-risk children in developing countries.
Keela Grimmette, executive director of Reason 2 Smile, Inc., started Reason 2 Smile in 2007, shortly after volunteering for 10 weeks at Jambo Jipya school in Mtwapa, a fishing village located in Kenya, Africa.
When she realized the school might have to close if it didn't receive help, Grimmette became determined not to let that happen.
To help raise money for her cause, Grimmette organized the first-ever World Music Festival at Saranac Lake High School about five years ago.
Since then, the event has grown from a few performances to a full day of workshops and presentations for people of all ages.
"It's a celebration of different cultures, and to help promote the local groups that do a lot of different cultural dances," Grimmette said. "A lot of these people have groups that meet on a weekly or monthly basis."
This year's all-day festival will begin at 8:45 a.m., and will culminate in a series of performances beginning at 7 p.m.
Attendees will only pay for the programs they want to attend, with all proceeds going to support Reason 2 Smile.
The morning and afternoon will be filled with workshops that include mask and instrument making, and with classes ranging from yoga to Wulaba West African drumming.
(Continued on Next Page)
Prev Next
Vote on this Story by clicking on the Icon