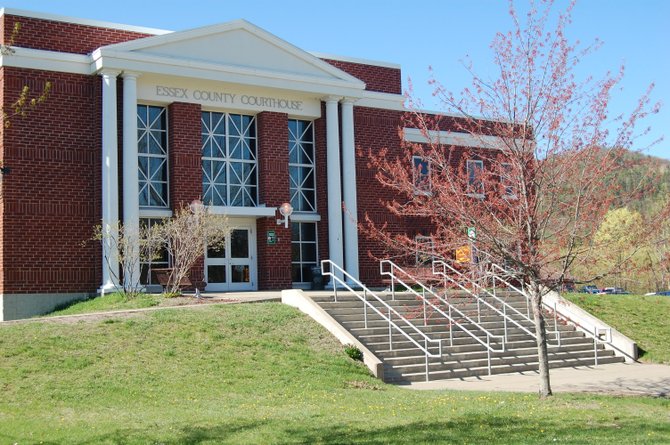 continued — VIDEO PLAYED
Later, the court was presented with video from an interrogation of Denno at the Plattsburgh State Police Station on Sept. 11, 2012. During this interview, Denno gave a third version of the events of the night of Aug. 26.
During the interrogation, Denno said he hadn't met Rennie or knew who he was until the night of his death on Aug. 26, and felt Taylor had wanted to hurt Rennie all along because he wanted to be with Rennie's former girlfriend, Samantha LaCroix.
"Paul said he hated Robert 'cause he was trying to get with Sam," said Denno. "Mike said he didn't like Robert because Robert had told him he'd burn Mike's house down with his family inside."
Denno recounted the moments leading up to the fight on Aug. 26 saying Rivers told Rennie he wanted to fight him one on one after meeting on the street and getting into a verbal altercation. Denno, holding Rennie up on one side, and Rivers, holding Rennie on the other, Carried the victim to a second location in front of Frontier because he was, "really drunk and couldn't walk."
Denno recounted that Taylor had come from behind a telephone pole and ran up to Rennie and punched him in the back of the head.
After the fight, all three men went home, Denno said. They believed Rennie was still alive after watching him walk away from the fight.
The next day, Denno said they found out from Facebook that Rennie had been found dead by the bridge and Michael and Angela Rivers, who Denno called mom and dad, told them to say Denno and their son Brandon were playing video games all night and to not say Taylor had come to the house.
Court proceedings resumed at 9:30 a.m. on Friday, May 3.
Vote on this Story by clicking on the Icon