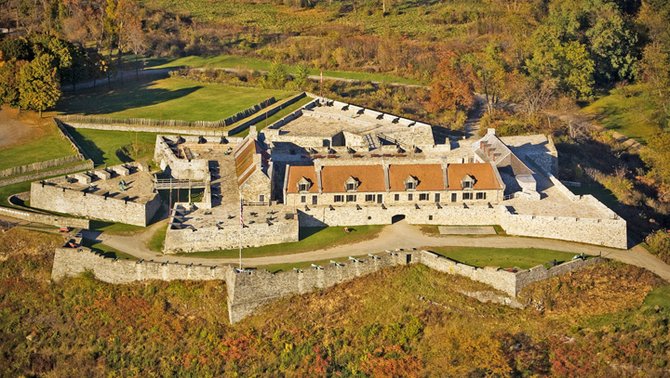 continued — June 15 will be Scot's Day, a commemoration of Scottish heritage and the significant contributions it made to 18th Century North American. There will be Scottish clan tents and vendors.
July 8 will be the Battle of Carillon commemoration. Nearly 2,000 men were killed or wounded in the 1758 Battle of Carillon.
July 20 and 21 will be "Montcalm's Cross, 1758 Battle of Carillon Battle Re-enactment." Re-enactors will recreate the skirmish that lead to the death of Lord Howe.
Sept. 14 and 15 will be a re-enactment of "Brown's Raid." With Gen. John Burgoyne's Army south at Saratoga in September of 1777, Col. John Brown and his militia men raided Ticonderoga, releasing prisoners, capturing supplies and turning British cannons on the British and German garrison of Ticonderoga.
There will also be several "after hours" and "premium" events at the fort in 2013.
The fort will have about 80 employees this summer, who will join 14 year-round staff members.
Fort Ticonderoga will be open daily through Oct. 20 9:30 a.m. to 5 p.m. General admission is $17.50 for adults, $14 for those 62 and older and $8 for children ages 5-12. Children 4 and younger are admitted free of charge.
Friends of Fort Ticonderoga and Ticonderoga Resident Ambassador Pass holders are also admitted free. Ambassador Passes can be obtained at the entrance booth to the fort with proof of residency.
For more information go online at www.FortTiconderoga.org or call 585-2821.
Vote on this Story by clicking on the Icon