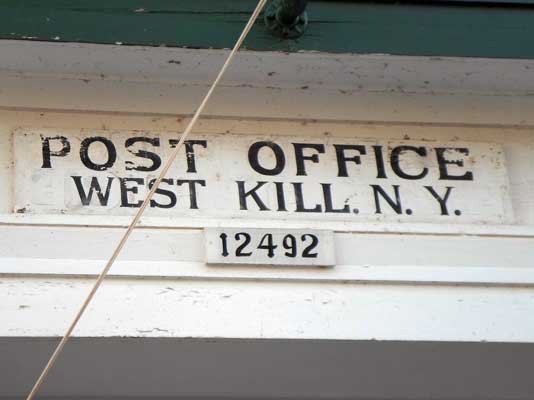 The visit was also a little disappointing. The waters were turbid, stream banks a mess and the villages along the river in many instances were trying to recover. The illusional vision I had in my head about the place was not in tune with the real world. I was happy though; I accepted reality and checked off another bucket list item on my adventure list.

The second day of the trip took me to the second farm; an Angus beef operation. After my visit with the farmer I was homeward bound, or so I thought. The pull of the Battenkill was too much to resist, so off I drove over Route 29 eastward, through Saratoga, then Greenwich to Cambridge and finally to Hickory Hill Road. Years ago I worked with the landowner doing woodcock and grouse habitat improvement projects. I planted hundreds of wildlife trees and worked in clear cuts done for early successional habitat. The area had grown up in the last 25 years. It wasn't until I saw a familiar name posted on the side of the cabin that I knew I was in the right spot. The property bordered the Battenkill, just a few miles from the Vermont border. I fished a catch and release area for the last few warm hours of light left in the day. The water was fast and cold; 42 degrees, no hatches yet and I had miles to go. The drive home took me through Arlington, then north to Manchester and yes along another trout stream; the Mettawee, which runs through Vermont and into New York at Granville, slowly working its way to Whitehall and finally merging with Lake Champlain. I made it home that night; two long days on the road, going from sun up to sundown, self-inflicted of course, with 497.3 miles on the odometer. A marathon trip taking me to farmland, forests and famous trout streams.
Out of this adventure I met two great farmers, have two grazing jobs, made a visit to Art Flick country, visited a total of four famous trout streams and have an article. I took the time to enjoy my wanderlust life, and you should too! The radio stations were playing George Jones songs; a tribute to his life, which ended that very day I lived mine to the fullest. R.I.P. George!
Rich Redman is a retired District Conservationist for the USDA Natural Resources Conservation Service and an avid outdoorsman. His column will appear regularly. He may be reached at rangeric@nycap.rr.com.
Vote on this Story by clicking on the Icon