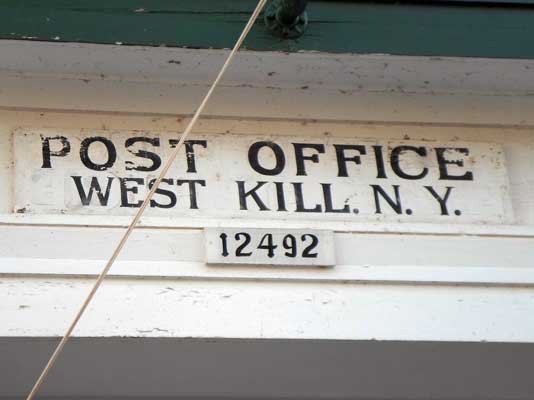 All my life I have loved the adventure of traveling. I have tasted the salty air off Nova Scotia's coast, enjoyed the agricultural perfume in Iowa, and watched the sun set off the coast of British Columbia from Vancouver Island. I've been stabbed by cactus in Texas, hunted wild pheasants on the prairie lands in South Dakota, west of the Missouri River of course. I was bow hunting Elk in Colorado on September 11th when our country changed and have fished the limestone streams of Pennsylvania. Growing up near the Great Lakes, I had the opportunity to fish for walleyes in Lake Erie, and kings in Lake Ontario. I hope each and every one of you have a chance to see Lady Liberty's beauty. We live in a beautiful country and continent.
My business of grazing and wildlife consulting, along with this writing gig, has given me the opportunity to travel some more. The past few days I went south to the Schoharie River Valley. The drive followed the Schoharie River from the Mohawk River upstream to Lexington NY. The flooding damage that happened to that beautiful valley is unbelievable. There must be 100 miles or more of stream bank damage. There are hundreds of acres of dismembered trees, up-rooted trees and piles of steel, plastic and other debris pulled from the river during cleanup. The Schoharie River is running a bloody chocolate color due to the red clays in the valley washed from the eroding banks.
Despite all the damage, life goes on. I saw a John Deere pulling a corn planter, cutting a slot into the flood plain gravel soils and planting seed for the next generation of grain or silage corn. The valley is home to some beautiful farms, both dairy and vegetable operations.
My initial goal of the trip was to work with two farms on grazing management plans; one a 65 head Jersey dairy farm, and the other a 50 head Angus beef operation; both hillside farms. My second goal was to see the West Kill in Lexington.
Rich Redman is a retired District Conservationist for the USDA Natural Resources Conservation Service and an avid outdoorsman. His column will appear regularly. He may be reached at rangeric@nycap.rr.com.
(Continued on Next Page)
Prev Next
Vote on this Story by clicking on the Icon