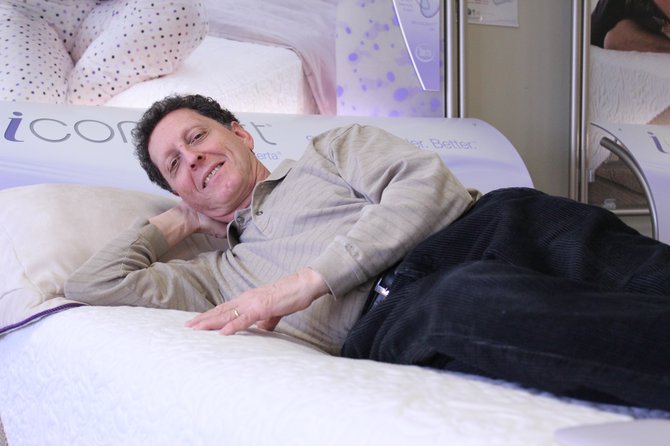 PLATTSBURGH—Eight hours is a long time to spend laying on something that is harmful to your back.
And just because a mattress feels comfortable the first time you dive onto it, it might not seem so great the next morning.
Larry Kriff, owner of America's Mattress, understands this, and he wants to help.
"Since everybody's back is their own, not all types of back problems are the same," Kriff said.
Kriff isn't a doctor, and he's hardly a physical therapist, either, but he does understand mattresses, and he knows how to help people pick the right one.
"The defining characteristic of a mattress is what's inside of it, what provides the support," Kriff said. "They all have their advantages and disadvantages."
Coil springs are the most popular, come in different varieties and have been around the longest.
Synthetic Foams include the inexpensive polyfoam and memory foam, which is anti-microbial and dust mite proof.
There are also latex rubber mattresses, which are made from a material derived from rubber plants.
Although latex is still used in inner-spring mattresses, full-blown latex mattresses are no longer common.
Kriff explained that memory foam has been the mattress of choice for people who need pressure relief.
It forms a mold around the person's body, keeping them in the same position all night.
This can be especially good for people who sleep on their side, as it can prevent limbs from falling asleep.
People with poor circulation can benefit from this type of support, but individuals who are heavy or are not able to move well can find this type of mattress difficult to get out of.
A possible solution is a combination coil spring-memory foam mattress, which gives support without the person sinking too much.

And that is one benefit of coil springs—they have a spring to them, which prevents the user from sinking too far into them.
(Continued on Next Page)
Prev Next
Vote on this Story by clicking on the Icon