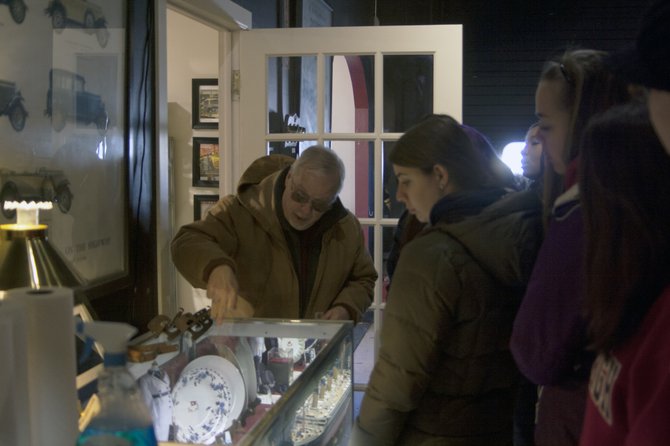 "They're all either loaned or donated," Soper said. "We rely on donations."
Besides donations, the museum also gets funding through admission fees and fundraisers, such as the wine tasting event held last January. There is also a museum store that sells various gifts.

An upcoming addition to the museum is the Kids' Station, slated to open this summer.

According to the CVTM's website, "Kid's Station is an exciting children's museum where children can learn and grow. It's an interactive and hands-on environment that allows children to use their imagination to discover, explore, and create."
Much like the museum, the Kids' Station is funded by grants and donations.
"There's a grant we got. It's $4 million dollars, and we're dedicating one building, the old stable," Soper said. "That building will become the Kids' Station."
CVTM also offers community service opportunities, and recently hosted the Theta Phi Alpha sorority as they helped prepare the museum for opening day.

In August, the museum will host their first Drive-a-thon, an event in which participants will cruise the North Country before enjoying a barbecue at the museum. Proceeds from the event will go to the museum and a charity of the participant's choice.
For more information, visit www.cvtmuseum.com or call 566-7575.


Vote on this Story by clicking on the Icon