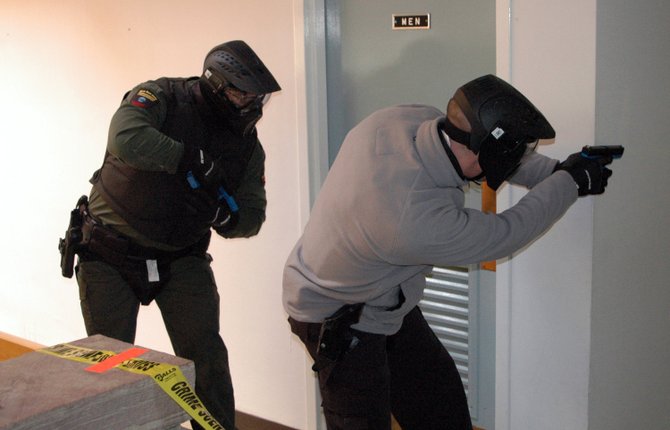 continued — One thing Stallman said has changed is the tactics involved in an active shooter situation. Previously, the situation was taught using a four-officer team. Now, it is done on a two-by-two basis.
"No active shooter has ever been stopped by a team of four," Stallman said. "It has always been by a team of two or less. The average active shooter situation lasts about eight minutes. That's 480 seconds, so if we wait for more people to show up on scene valuable time is lost, so now we focus on the first two officers that arrive."
A total of 58 officers attended the training, which included NYSP, Lake Placid Police, Saranac Lake Police, Tupper Lake Police, Plattsburgh Police, DEC Law Enforcement, St. Lawrence County Sheriff's Department and Tribal Police, among others.
Vote on this Story by clicking on the Icon