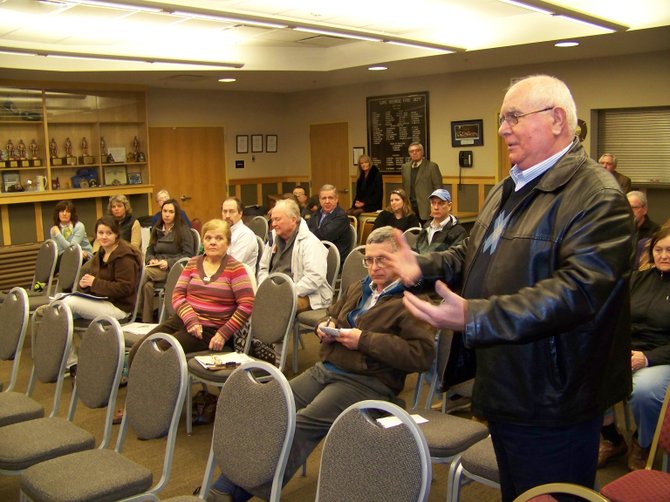 continued — Rastelli questioned whether the board was actually welcoming public input, as the Mayor had pledged at the meeting's start.
"Is this a done deal?" he asked.
Town of Lake George resident Joanne Gavin who previously voiced strong opposition to the height extension on behalf of her 100-member Lake George Citizens Group, said she didn't attend because the board had already decided to adopt the change.
"The citizens of Lake George may have been heard in earlier meetings, but they weren't listened to," she said, criticizing the the public review procedure as "a sham."
Diamond Point residents Mike and Dana Segulic also didn't attend the meeting, but circulated an email afterwards citing they were "vehemently" opposed to the height changes. Among their concerns, was the impact of the increased wastewater from the development on Lake George water quality.
At the end of the meeting, developer Dave Kenny said the low turnout at the hearing was due to fading opposition.
"I'd like to think we've presented a good enough project that it's calmed a lot of fears," pledging that his building would have pleasing architectural features that would enhance the village's character.
"Lake George needs meeting accommodations, and we think we can draw groups out of Albany," he said.
Vote on this Story by clicking on the Icon