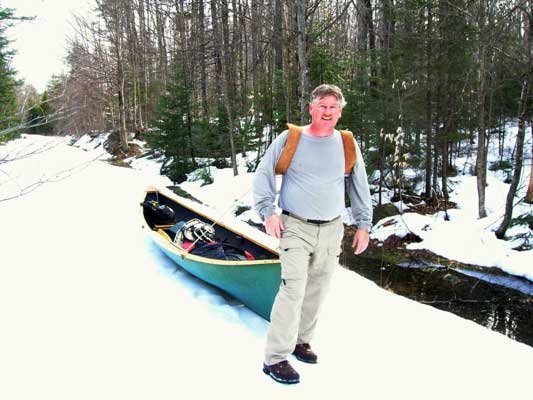 I also questioned the board if the association would be willing to accept an equally discriminatory request for a guide who was not gay, disabled, Irish, blind or blond. They had to consider the situation from a different frame of mind. Should a potential customer be allowed to dictate the particular lifestyle pursuits of a potential guide, which are irrelevant to the individual's skills in the woods?
To the gentleman's credit, he realized the serious issues that were raised due to the nature of his request. In addition, he had the intestinal fortitude to contact me directly to discuss the matter, which proved to be an eye opening experience for both of us.
National survey of hunters and anglers
My limited experience with discrimination, prompted me to consider whether anglers and hunters should be considered 'minorities.
According to a recent National Survey, outdoorsmen and women tend to be Republican and conservative voters, who view conservation as important as gun rights. They express support and concern about a number of conservation issues including access to public lands, global warming solutions, clean water protections and protecting our children's future.
Although more than 75 percent of the nation's population supports hunting, less than 7 percent of the population actually gets out in the field. The hunting population is heavily male (89 percent), white (only 6 percent of hunters declared themselves nonwhite) and educated, with 53 percent having attended college.
A recent US Fish and Wildlife Service survey, which is conducted every five years indicates the number of hunters and anglers age 16 and older rose from 33.9 million in 2006 to 37.4 million in 2011. Nationally, 33.1 million people fished while 13.7 million hunted. The national survey reaffirms that hunters and anglers are still a small portion of the overall population, about 6 percent nationally, about 38 million Americans hunt and fish annually.
Joe Hackett is a guide and sportsman residing in Ray Brook. Contact him at brookside18@adelphia.net.
Vote on this Story by clicking on the Icon