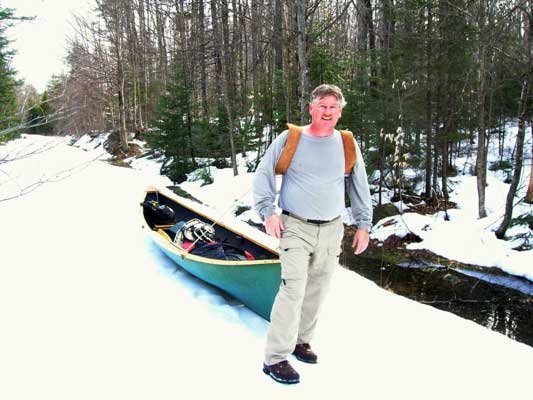 As has been my custom in recent years, I spent the third Saturday of March at the Adirondack Sportsmans Dinner in Schroon Lake. The annual gathering, which is hosted annually by a group of local ministries, continues to draw a diverse group of sportsmen and women, and similar outdoor travelers from all walks of life.
Despite an initial impression that I had stumbled upon a redneck reunion, I soon realized the attendees spanned the spectrum of North Country folks ranging from loggers and carpenters to school teachers and physicians. A similarly eclectic mix could likely be found sharing similar stories in any local bar room, ball field, firehouse or at the local church following a Sunday service.
As the guests began to pile out of their old, rusted pickup trucks and similarly battered, 4WD vehicles, it was obvious that camo caps were the most common fashion accessory, while blue jeans with the faded circle of a 'chew can' on the back pocket ran a close second.
Their vehicles soon filled the parking lots, and it was obvious they all shared a common thread. I began reading bumper stickers, and it was apparent a sea of Red had flooded into a Blue state. God, guns and strong beliefs about both the NRA and the APA, were the most common theme.
They were friends and neighbors from across the North Country, and even though most of them had never met before, they shared backgrounds and participated in similar pursuits. They followed the same traditions; whether man, woman or child, and they were united by the shared commonality of enjoying an outdoor life. By the day's end, many memories were made and friendships renewed. I'm glad I was invited, it sure was a nice segue to spring.
After sharing the day with a group of old friends that I hadn't even met yet, I traveled further down the Northway to attend the annual rendezvous of the NYS Outdoor Guides Association.
Joe Hackett is a guide and sportsman residing in Ray Brook. Contact him at brookside18@adelphia.net.
(Continued on Next Page)
Prev Next
Vote on this Story by clicking on the Icon