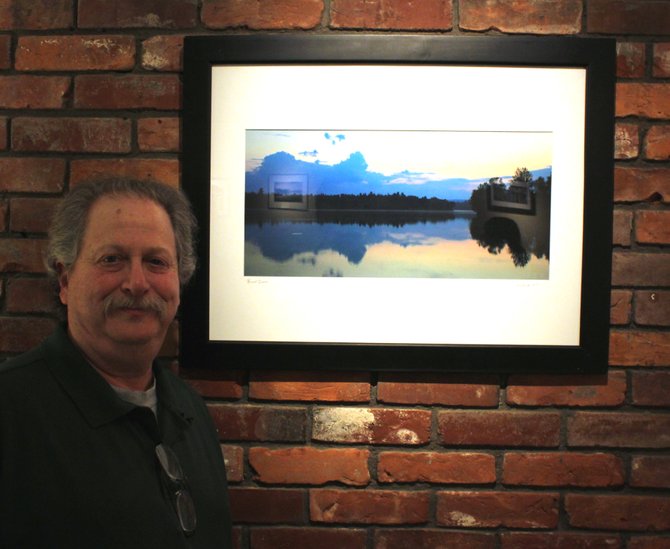 PLATTSBURGH — Ron Nolland and his camera get around.
You might have seen him at Ausable Point—he's the guy on the wildlife viewing deck, patiently waiting for the osprey to return to its humongous nest as the summer sun sends the colors of dusk across the wetland.
You might have also caught him crouching in a stand of skunk cabbage by the Saranac River, shifting from side to side, looking for angles.
If you go:
What: Seenery, an exhibition by photographer Ron Nolland
When: 7 a.m.-11 p.m., through June
Where: Best Western Plus, the Inn at Smithfield, 446 Rt. 3, Plattsburgh
Nolland's work includes landscapes, the motion of water, and getting close to his subjects.
Nolland doesn't have to etch his love of nature photography into a tree trunk. That would be distasteful.
Instead, he can just point his lens at two bracken fern fiddleheads and capture their figures nodding toward each other to form the shape of a heart.
Take a trip to the Best Western Plus in Plattsburgh and see for yourself—he has 20 photos on display in the hotel's new gallery space.
Some of his larger pieces also adorn the walls throughout the hotel.
The exhibition, called "Seenery," is part of the North Country Cultural Center for the Arts' off-site gallery program, which includes three locations throughout the city.
"I don't think as a resident we always appreciate how much we have," said Bob Smith, owner of the Best Western in Plattsburgh. "I know from being in the hospitality business and talking to our guests that they view our area with a lot of respect, and they love the area."
Nolland's exhibit opened Tuesday, March 19, and included a wine tasting sponsored by the Champlain Wine Company.
It will run through June, and other local wineries will be featured at future openings.
(Continued on Next Page)
Prev Next
Vote on this Story by clicking on the Icon