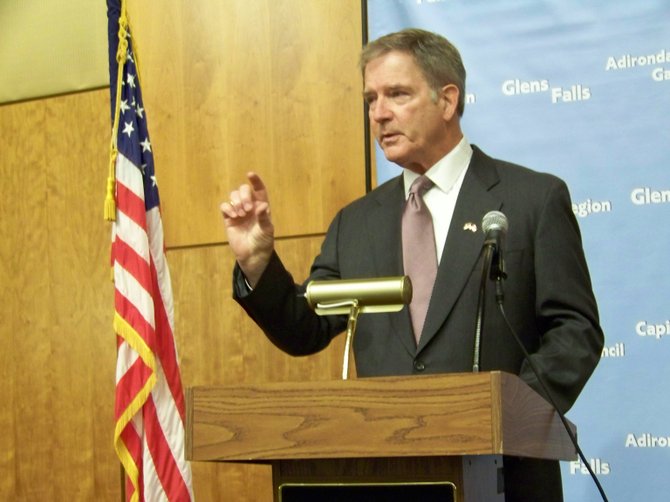 continued — "Across the board cuts don't work," he said.
Owens also said his top priority was job creation, emphasizing he supported more efforts in training people for high-technology jobs, whether they were computer-related or machinists' positions that are now going unfilled.
"There are job opportunities out there, but we're not now putting the pieces together," he said.
Owens added that while there's an effort underway to allow more people from overseas into the U.S. to be trained with technologically advanced skills, the legislative priority should be on training U.S. citizens.
"We need to make sure we press forward on this," he said. It's critically important in filling jobs."
Vote on this Story by clicking on the Icon