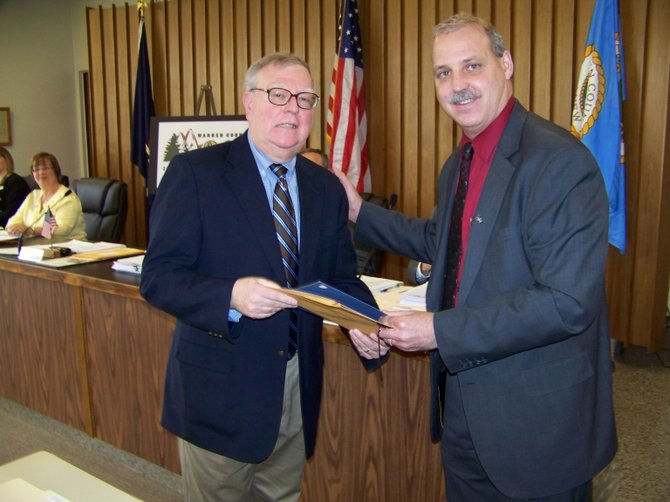 continued — The proclamation continued, "We are blessed to call Warren County our home, with the conveniences of modern life to the solitude and beauty not offered in other locations."
A proclamation penned by Lake George Mayor Robert Blais on behalf of his village, was also presented. It reads:
"In 200 years, Warren County has been witness to acts of heroism, kindness, betrayal and survival," noting that the county has evolved into one of America's premier tourist attractions and been a central site of the state and nation's history — as well as serving as the gateway to the Adirondacks.
On the very day of the bicentennial, nearly two dozen churches around the county rang their bells at 2 p.m. to commemorate the official formation of the county, exactly 200 years ago.
Warren County will be celebrating their signature bicentennial celebration at 10 a.m. June 12 in the historic Old County Courthouse in Lake George.
The event will include presentation of Bicentennial town markers, a ceremonial Board of Supervisors meeting, and speeches by state dignitaries.
Other bicentennial events are listed on the website www.warrenny200.org, as well as a collection of historic photographs that were shown at the board meeting on March 15.
Vote on this Story by clicking on the Icon