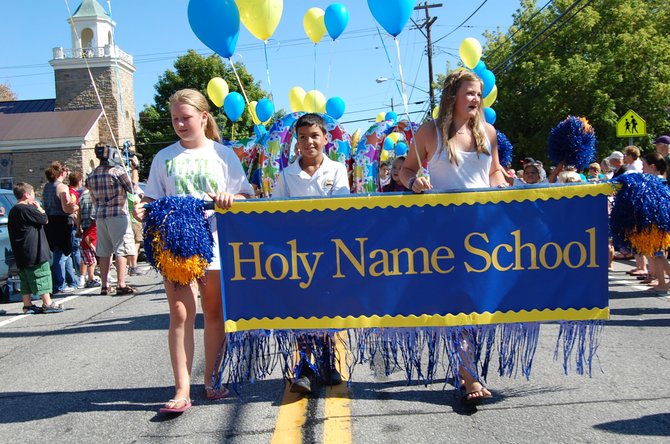 continued — In the letter, Reynolds stated that economic hardship, overall decrease in the student census in the AuSable Valley district and the decline in the number of participating Catholics had led to a decrease in enrollment and funding.
"Low enrollment has required us to borrow money from the Diocese to meet expenses this year and has resulted in an extreme financial burden to our parish families," the letter stated.
"The biggest problem is that our school is too small to continue," Reynolds said.
With the transition, AVCS Superintendent Paul Savage said that the district will work with Holy Name to help with any needed transition.
"We will continue to assess over the next few months and will continue to work with our Elementary Principal and the Holy Name staff and families to help make this as seamless as a transition as possible," Savage said.
He also said that he felt the transition could be done with minimal budget impact.
"We do feel confident that we have the capabilities, including physical structure, of accommodating what would be an average of about three-to-four students per class at AFES," Savage said. "Obviously, with an addition of around 30 students there will be some type of impact to our budget numbers, class sizes and potential need for additional services, but we are confident that we will have what is needed in our budget to accommodate this transition."
Reynolds said that as the school year closes, there will be a chance for alumni to gather April 20 at the annual Blue and Gold Dinner Dance.
"There will be yearbooks form throughout the years and pictures that go way back that people will be able to look back on," Reynolds said.
She added that the dance, along with the annual auction in May, are fundraisers that will help the school cover the costs that still need to be paid for in 2012-13.
Vote on this Story by clicking on the Icon