Ticonderoga — Fort Ticonderoga is continuing work on a three-part master plan to position the historic site for the future.
The 10-year master plan will set Fort Ticonderoga's future course, focusing on sustainable growth, market needs and its mission.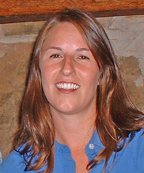 Beth Hill, Fort Ti CEO and president, said phase two of the project started in February.
"The goal of this phase is to envision new features that will simply create an exemplary experience for all of our guests for decades to come," Hill said. "By constantly innovating and improving what our visitors and long-time supporters engage in at Fort Ticonderoga, we can generate higher attendance and income, thereby fueling more investment and improvement as well as best serving our educational mission."
The first portion of the master plan was completed last summer. It was an initial report including marketing analysis, stakeholder discussions and vision development, Hill said.
Working with the fort on the master plan is PGAV Destinations, a firm that specializes in integrated destination planning.
Phase two is dedicated to product development and will design new offerings for the fort.
"Product development is the most exciting part of a destination's master plan," Tom Owens, PGAV Destinations vice president, said. "It's where we collaborate creatively with their team to push the envelope in all areas of their operation, to stretch everyone's thinking and generate ideas that will shape the future of Fort Ticonderoga."
Fort officials and PGAV personnel will spend the spring and summer investigating interpretation, exhibits, events, retail, dining, guest flow and more. The plan is to begin testing concepts with the public starting this summer.
"Initially, the team is concentrating on developing major themes and drawing from the fort's unique assets, which include 2,000 acres of pristine Adirondack landscape overlooking Lake Champlain and the Green Mountains of Vermont," Hill said. "One of the early planning sessions highlighted the importance of integrating all of the fort's properties into a unique destination experience that utilizes trails, water and other modes of transportation. Early planning also emphasized further development of the 'learning campus' concept, which includes physical, off-site and virtual initiatives."
(Continued on Next Page)
Prev Next
Vote on this Story by clicking on the Icon