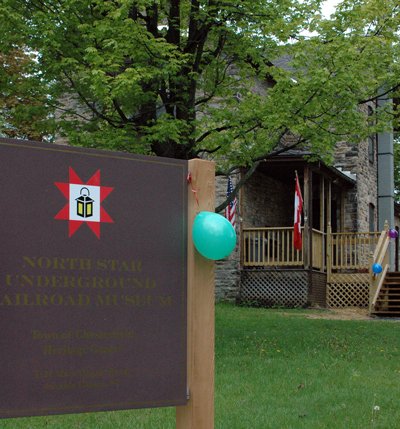 continued — From there the story goes to Madison's grandfather, who she defines as a "quiet activist" who, as early as the 1920s, believed everyone should be treated as equals.
"I never thought too much of it until I got older, because it's just my family," Madison said.
But the inauguration of President Barack Obama brought everything together for Madison.
Madison and her daughter went to Obama's inauguration in 2009.
"Almost 150 years later, the emancipation proclamation finally came full circle," Madison said. "It's like touching history. You can imagine all of those people that came before you that were trying to get to this point."
The one-hour presentation will weave Madison's family history together and will include some slides. There will also be a question and answer session at the end.
"I think this will give people a whole new way of thinking about things from that era," Madison said.
Vote on this Story by clicking on the Icon