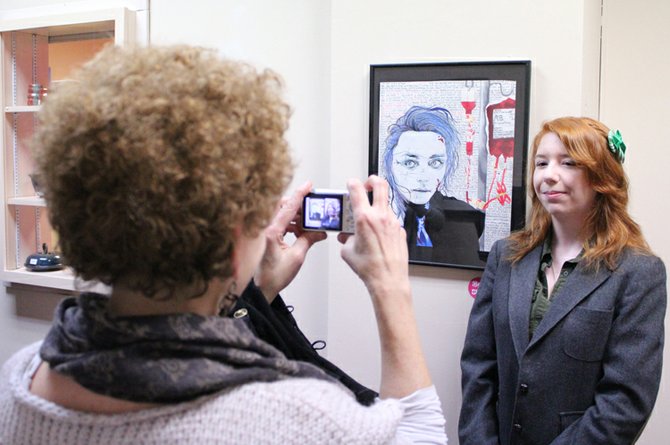 PLATTSBURGH — More than 100 works of art from some of the area's best young artists are on display at the North Country Cultural Center for the Art.
On Friday, March 15, the High and Middle School Exhibition opened at the NCCCA.
The show runs through April 13.
Thirteen local schools representing students who are 10-18 years old from throughout the region have work on display, with each school submitting up to 10 pieces.
There is a wide range of three-dimensional art at the show—a dress made from Vogue magazine pages, a ceramic cheese burger, a gigantic pair of shades.
Two-dimensional art is also represented in paintings of nature, people and the abstract.
At the opening, several awards were given out in several categories like ceramics, drawing and sculpture.
The Best of Show award went to Beekmantown High School student Courtney Lester for her piece called "The Criminal."
The image was created using paint, ink and colored pencil and there is a mixture of her own poetry and song lyrics from the band "My Chemical Romance."
The words have meaning for Lester, as does the blood type printed on the autotransfusion bag—it's her own.
"It's open for interpretation," Lester said. "If anyone gets anything out of it, it's worth it."
In the near future, Lester will also be having a show with both of her sisters at ROTA.
It will be the third show she has been a part of.

On the surface, the exhibition gives young art students the chance to have their work seen and to possibly sell it, but beneath that there is a sense of encouragement and support.
"It's a positive affirmation," said Beekmantown High School art teacher June Levenson. "I think everybody wants to be acknowledged in what they do. It gives them confidence. Just to have your work shown is an honor."
(Continued on Next Page)
Prev Next
Vote on this Story by clicking on the Icon