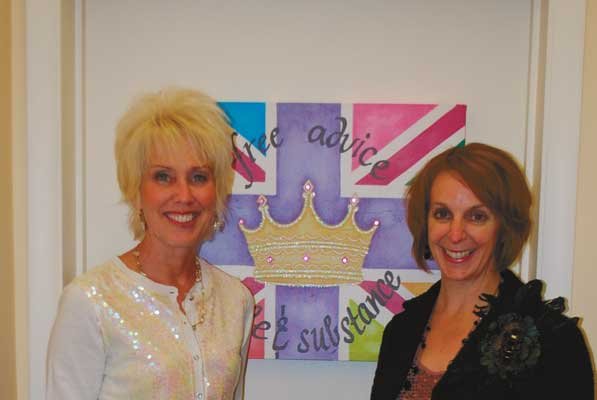 Have a signal to use when the fighting is getting unfair or off course. The "signal" needs to be non-offensive to both of you! This strategy will work best if both partners respect the signal and stop the discussion, knowing that conversation will continue when both partners are calmer.
Don't discuss your disagreements with your children or your friends or relatives; this can only lead to divisions by people that don't understand what is really happening.
Remember that how you deal with things is the springboard that others in your house use as a point of reference. Your fighting or conflict resolution style teaches your children how to resolve problems in their current or future relationships.
A S K Style & Substance:
Michele Armani and Sally Meisenheimer
creative life coaching solutions
Email your questions or request a life coaching appointment to yourstyleandsubstance@gmail.com for more information: visit our website at yourstyleandsubstance.com
Vote on this Story by clicking on the Icon