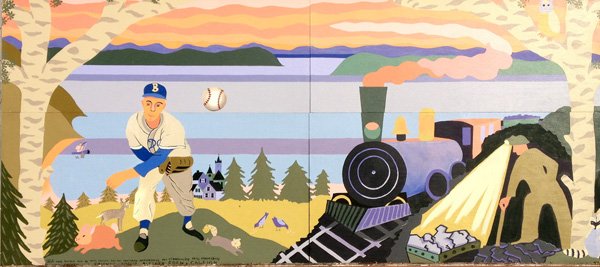 continued — Bryant said the chamber has plans to assist and grow the business community in Moriah.
"On a macro level we want to establish some economic indicators that we can track and communicate to the community," he said. "We want to understand if our efforts are having an effect and be able to manage our resources intelligently.

"We also want to get the word out about what kind of skills exist in the town of Moriah," Bryant added. "There are some very impressive businesses that manufacture product in Moriah then ship it around the country and around the world. These companies are proof that Moriah can be a competitive location for the right kind of business."
The chamber plans to create an investment guide to help potential investors quickly evaluate Moriah and demonstrate a commitment to "make things happen," Bryant said.
The chamber also plans to track the commercial property vacancy rate, new business registrations and building permits to gage business activity in Moriah.
There are also plans to revise the chamber website to include information about specific businesses, to promote kayaking, hiking and biking in the area, to develop a real estate guide and to work with local food and lodging businesses to create tourist packages.
Vote on this Story by clicking on the Icon