Port Henry — The Moriah Chamber of Commerce is reorganizing with the support of the town board.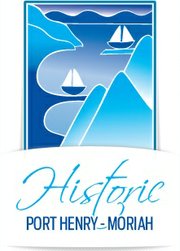 Town trustees recently voted to enter into a contract with the chamber for economic development services. The town will pay the chamber $2,000 this year.
"The chamber has become much more active," Moriah Supervisor Tom Scozzafava said. "Businesses are starting to take more interest in the chamber. A lot of people are becoming more involved — PH7 and EGDE — and the chamber is becoming the leader of a lot of positive developments."
The PH7 Committee is a group of concerned citizens who are working for the betterment of Port Henry. EGDE, the Moriah Community Economic Development Group, is a coalition of partners working together to address economic development strategies. EDGE was cited by the Lake Placid CVB/Regional Office of Sustainable Tourism this year with its Tourism Advocate Award.
Tim Bryant, president of the Moriah chamber, welcomed the town board support.
"The town board has recognized the need for more business development work and encouraged us to take steps in this direction," Bryant said. "The new team of chamber directors and officers concurred with the town board and are moving forward.

"We are reallocating resources as well as increasing our membership to finance an office on Main Street (in Port Henry), giving the chamber a very public presence," he said. "The office should be fully operational by mid-April. The extra $2,000 in funding will help us execute on projects for our business members."
The town and village of Port Henry have assisted the chamber in the past with community events such as the annual Labor Day celebration, but the $2,000 agreement is new.
"I think it's a good investment in the community," Scozzafava said. "I believe the chamber will have a positive impact on the town."

(Continued on Next Page)
Prev Next
Vote on this Story by clicking on the Icon